Overview
Environmental Citizenship
Based on the general principles of national citizenship, environmental citizenship goes beyond national borders to emphasize global environmental rights and responsibilities - to focus on both conservation of and planned sustainable use of our planet's resources, as well as the recognition that environmental health is a prerequisite to human health. Environmental citizenship is a personal commitment to learning more about the environment and to taking responsible environmental action. This course is a journey into adopting attitudes and behaviours that foster global environmental responsibility. This course is offered through OntarioLearn by the host college, Algonquin College.
Area of Interest:
Education, Community & Social Services
Course Offerings
Fall 2023
Location:
London Campus Off Site
Refund Policy:
14 days after course start date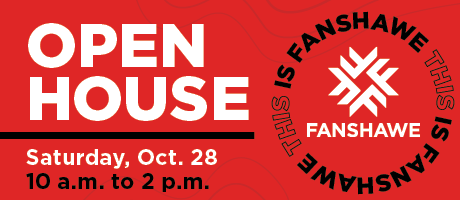 Join Us for Open House
Find out if Fanshawe is the right fit for you at Open House. Explore Fanshawe's campuses, meet faculty and current students, and ask your questions about starting college.
Register for Open House