Overview
Backflow Recertification
Back-Flow Testers are required to recertify every 5 years and this course meets that requirement. OWWA (Ontario Water Works Association) Registration Fee included. Required equipment: Work boots, safety glasses and a hard hat.
Area of Interest:
Professions & Trades
Course Offerings
Fall 2023
Days & Times:
Tue 6:00PM - 10:00PM
Contact the Registrar's Office to register at 519-452-4444.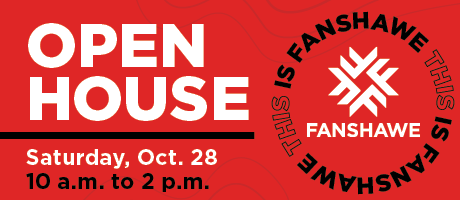 Join Us for Open House
Find out if Fanshawe is the right fit for you at Open House. Explore Fanshawe's campuses, meet faculty and current students, and ask your questions about starting college.
Register for Open House