The career training you want. The flexibility you need.
MyPath programs are new highly-flexible, modular certificate programs designed for adult students seeking short-term, career-specific training options.
Locations close to home
Simcoe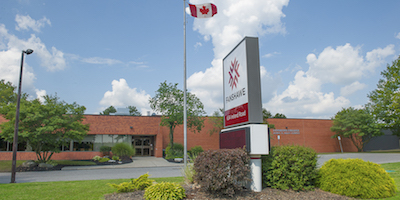 Woodstock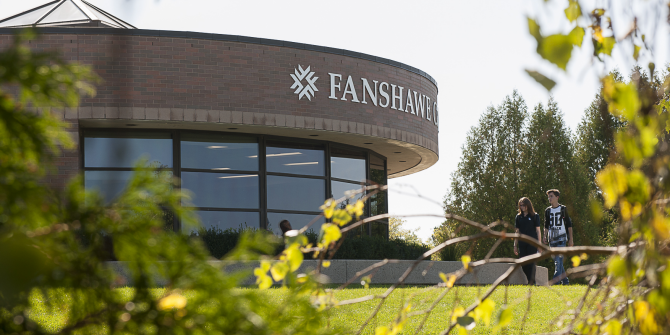 Programs in demand in your community
Each program has multiple intakes throughout the year, meaning new MyPath students may begin their studies approximately every six to eight weeks. Courses are offered as six-week learning modules and students can complete one, two or three modules toward one of three certificates: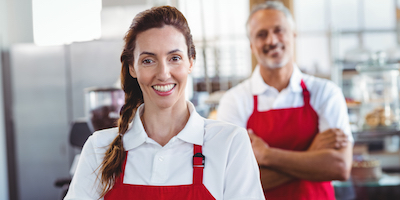 This certificate program will provide students with the skills and abilities required to perform effectively in institutional food preparation settings, whether in hospital or long-term facilities. Students will proceed through the academic portion of the program to food preparation and service, nutrition and sanitary practices in the workplace. The program includes a mandatory field placement (80 hours) for individuals in a hospital or long-term care setting. This program meets Ministry of Long Term Care Act. Students are required to have a health form completed by their physician, First Aid and CPR certification and a negative police clearance.
Take all of the following Mandatory Courses:
Credits
COMM-1076
Customer Service & Communication Skills
2
This course emphasizes the importance of effective customer service and communication skills with clients and coworkers within an Food Service organization. Students will learn methods to overcome common barriers in communication and with conflict in the workplace. This course focuses on developing personal styles of communication useful in the food service industry.
FDMG-1005
Role of the Food Service Worker
2
This course provides the student with an understanding of the Food Service Worker's role in the food service department within a facility. Emphasis is placed on responsibility, accountability and the importance of working with others as a team member. An overview of health care accreditation and the role of the food service worker will be examined.
FDMG-1058
Food Preparation & Service
3
This course discusses Food preparation and service procedures required for an efficient and effective food service operation. Students are introduced to the basic principles of menu planning, standardized recipes, purchasing and receiving procedures, food production systems, and food delivery systems.Note: final exam proctored
NUTR-1007
Nutrition Throughout the Lifecycle
2
This course provides an in depth review of nutritional needs for clients of all ages. Special emphasis will be placed on older individuals who live in long term care facilities and in the community.
FDMG-1008
Special Diets
2
This course discusses special diets in long term care facilities and hospitals Students will learn the importance and use of special diets and enteral and supplemental products in disease management.NOTE: final exam proctored
FDMG-2003
Foodsafe
2
This course teaches students how to identify the importance of sanitary practices in transportation, purchasing, receiving and storage of food. Emphasis is placed on reducing the incidence of foodborne disease outbreaks in high risk populations.
WRKE-0001
Field Placement-Food Service Worker
2
This course is designed for those students without experience in food service who wish to pursue a career in the food service industry. Students will work in an approved institutional setting under the supervision of a food service supervisor or dietitian. The Field Placement is mandatory for individuals who have less than 500 hours experience in an institutional setting or who otherwise have received no formal training on the job.
Learning Outcomes
The graduate has reliably demonstrated the ability to:
Discuss the role and responsibilities of food service workers in commercial enterprises or health care facilities.
Demonstrate knowledge of current legislation, standards and ethical issues in the food industry.
Perform basic food preparation and food handling/production procedures, and integrating the principles of health and nutrition in food services management.
Identify proper food storage, handling, causes of food contamination and methods of contaminant transmission.
Demonstrate the proper use, sanitation and storage of equipment.
Identify common causes of accidents in food preparation and methods to prevent them.
Demonstrate and apply effective sanitation and safety skills and procedures in the workplace.
Demonstrate and apply appropriate interpersonal communication skills both with clients and co-workers on an individual and group basis.
Apply basic business skills, including budget planning and management; demonstrate facility in handling cash and credit transactions.
Total cost for all courses
$1,927.90
This program is designed to provide graduates with the knowledge and skills needed to function as a clerk, assistant or receptionist in a variety of health care facilites including hospital units, doctors' offices and clinics.
Take all of the following Mandatory Courses:
Credits
COMP-1378
Microsoft Office Essentials
3
You will acquire skills using a variety of operations found in Microsoft Word, Excel and PowerPoint and develop keyboarding skills (min. 35 wpm), through hands-on experience and assignments. Note: This is a compulsory course in the Health Care Office Assistant Program.
HLTH-1209
Medical Terminology & Anatomy
3
This basic course will focus on the anatomical structure and functions of the human body and the related terminology used to describe body parts, structure, and function. Related terminology will also include general or symptomatic terms, diagnostic terms, surgical procedures and abbreviations.
HLTH-1007
Processing of Physicians' Orders
2
Enable students to demonstrate appropriate processing skills for the completion of physicians' orders.
HLTH-1208
Patient Preparation in Health Care
2
This course will give you the knowledge and skills required to prepare a client for examination, including measuring vital signs, measuring height and weight, positioning and draping, use of proper body mechanics, tray preparation and specimen collection. You will learn how to complete a proper health assessment using a review of body systems. Knowledge will be gained in the ares of infection and infection control; medical and surgical asepis, professionalism and communication. All of the knowledge and skills acquired will prepare you for working in a health care setting.
COMP-1128
Computerized Billing
3
It is strongly recommended that students have: medical terminology, good typing skills and basic computer knowledge. The course is designed to provide the student with the fundamentals of learning Computerized Medical Billing, as well as an understanding of the Schedule of Benefits and Preambles of the Ministry of Health.
COMM-1054
Professional Communication
2
Designed to improve the student's written, verbal, and non verbal communications skills. An introduction to the essential concepts and skills required to build successful relationships within a group and organization structure. Communication, business ethics, teamwork, group dynamics, team building and customer relations are discussed.
HLTH-1010
Organizational Skills
3
This course will focus on personal and organizational skills required by persons employed in health care in an office/clerical assistant role. This will assist them to effectively carry out their role in assisting with the administration of a nursing unit/health care facility office.
OFAD-1006
Records Maintenance
3
This course examines the health record as it is used in health care organizations. A major emphasis is on confidentiality and the legal aspects of health information documentation.
COMP-1130
Medical Transcription
1.5
You will be introduced to medical documents and reports. This course is designed to simulate medical transcription practices used in a health care environment.
HLTH-1196
EPR Patient Scheduling & Registration
2
This course is designed to provide the student with the fundamentals of learning basic electronic patient scheduling and registration. It is strongly recommended that students have medical terminology, good typing skills and basic computer knowledge.
Learning Outcomes
The graduate has reliably demonstrated the ability to:
Demonstrate effective communication and interpersonal skills in interactions with the interdisciplinary health care team, departments, patients, clients, and the community.
Explain human anatomy and utilization of appropriate terminology in the performance of duties.
Discuss an understanding of the legal and ethical parameters affecting the health care setting.
Perform accurate record keeping including billing, transcribing physician's orders, patient chart maintenance, business correspondence.
Demonstrate effective organizational skills in carrying out assigned responsibilities.
Explain an understanding of the organization, departments, and functions of a health care setting.
Total cost for all courses
$3,751.00
Costs
Prices includes books
Students are eligible to apply for the Continuing Education (CE) bursary, which will provide funding assistance to those that qualify
Courses not eligible for OSAP
The personal touch
We have dedicated MyPath staff at our regional locations to personally help you through every step of learning about our programs, registration and getting ready for classes. Contact Heather, Matt or Eric and connect with the MyPath engagement specialist in your area.
Huron/Bruce Regional Sites
Heather MacKenzie-Card


519-606-1484

hmackenzie-card@fanshawec.ca
Location
Simcoe/Norfolk Regional Campus (& Brantford site)
Matthew Blyth


519-426-8260 x258

m_blyth@Fanshawec.ca
Location
Woodstock/Oxford Regional Campus (& Ingersoll site)
Eric Collins


519-421-0144 x244

e_collins@fanshawec.ca
Location