SPECIAL NOTICE: In order to maintain physical distancing and comply with public health regulations, Fanshawe may deliver this program through a blend of online and face to face classes this fall, where Ministry-approved. Students will need to have technology necessary to complete online learning and this may include a webcam, internet access and a computer. Please consult your Program Coordinator for applicability to your level of study.
If you love building and crafting, why not use your passion and begin a career as a carpenter? - 2022/2023
If you're interested in working with your hands in a supportive environment that will teach you the skills you need to succeed, then consider signing up for the General Carpenter Apprenticeship at Fanshawe.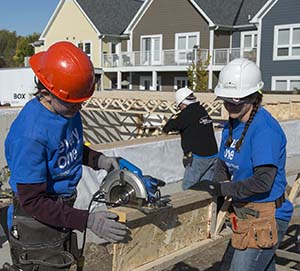 You'll measure, shape, cut and construct forms for concrete pouring, create foundations, floors, walls and ceilings and build stairs, counters and cupboards. In other words, you'll be involved in every step of the project as you help to create a safe space that people can work, play, or live in.
To be a great carpenter, you'll need manual dexterity, strong organization skills and the ability to visualize how pieces come together. We know these skills aren't developed overnight, and that's why you'll be able to develop them under the direction of experienced workers during an apprentice period of the program. If you're ready to work and want to get planning, measuring, and crafting, this apprenticeship will provide you with the combination of short-class instruction and hands-on training that will help you build a career as a carpenter.
This is an apprenticeship program.
You cannot apply to this program through ontariocolleges.ca.
Applicants need a sponsor/employer.
Your sponsor/employer must register you with:
The Ministry of Training, Colleges and Universities
Apprenticeship/Client Services
72-1200 Commissioners Road East 
London, Ontario, N5Z 4R3 
519-675-7788
MLTSD is responsible for scheduling your in-school training at Fanshawe College.
More information about Apprenticeships at Fanshawe.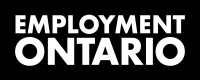 This Employment Ontario program is funded in part by the Government of Canada.
More Information - 2022/2023
2022/2023 academic year: Refer to the More Info tab to view offerings for the 2022/23 academic year. Canadian students can start applying in early October for programs with Sep. 2022, Jan. 2023 and May 2023 start dates through ontariocolleges.ca.
Program Coordinator:
Steve Laing
Credential
Ontario College Certificate