SPECIAL NOTICE: In order to maintain physical distancing and comply with public health regulations, Fanshawe may deliver this program through a blend of online and face to face classes this fall, where Ministry-approved. Students will need to have technology necessary to complete online learning and this may include a webcam, internet access and a computer. Please consult your Program Coordinator for applicability to your level of study.
Overview - 2021/2022
If you're already a part of the excitement and joy that comes from a career in a professional kitchen, then the Cook II [Apprenticeship] program will add to the satisfaction by providing you with more specialized skills to add to your already impressive culinary repertoire.
By spending two days a week in the classroom, you'll explore basic cooking methods while enhancing your cooking arsenal through advanced and cutting-edge studies in international cooking, baking and garde-manger. The modern food connoisseur is educated and intelligent. The skills you'll develop in the Cook II program will help serve the modern consumer with cutting-edge techniques, and knowledge about sustainable and locally grown food sources. You'll be trained as a modern cook, for modern tastes.
As well, you'll be ready to write your nationally recognized Red Seal Certificate of Qualification. There's more, with the paid Apprenticeship component of the program, you'll put your mind to work solving real kitchen problems, while putting your skills to the test under the direction of experienced Chefs with shorter lengths of classroom or online training.
If you are ready to add value and satisfaction to your already impressive culinary tool box, the Cook II program will deliver.
This is an apprenticeship program.
You cannot apply to this program through ontariocolleges.ca.
Applicants need a sponsor/employer.
Your sponsor/employer must register you with:
The Ministry of Training, Colleges and Universities
Apprenticeship/Client Services
72-1200 Commissioners Road East 
London, Ontario, N5Z 4R3 
519-675-7788
MAESD is responsible for scheduling your in-school training at Fanshawe College.
More information about Apprenticeships at Fanshawe.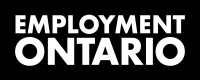 This Employment Ontario program is funded in part by the Government of Canada.
More Information - 2021/2022
Program Coordinator:
Troy Spicer
Delivery
Apprenticeship
Day Time
Credential
Ontario College Certificate