SPECIAL NOTICE: In order to maintain physical distancing and comply with public health regulations, Fanshawe may deliver this program through a blend of online and face to face classes this fall, where Ministry-approved. Students will need to have technology necessary to complete online learning and this may include a webcam, internet access and a computer. Please consult your Program Coordinator for applicability to your level of study.
Roll up your sleeves and get to work in a rewarding career as a millwright - 2022/2023
Want to dive right into your work and get started? With Fanshawe's Industrial Mechanic – Millwright program, you'll be ready to begin a career where you'll be installing, maintaining, and repairing machinery and tools used to do the dirty work.
As a student, you'll learn how to examine and diagnose problems associated with mechanical or automated equipment. To master a trade you need specific training, and that's why Fanshawe's classrooms and labs will give you an understanding of new technology that will affect your day-to-day tasks. You'll work with hand and power tools as well as welding equipment and you may be required to operate hoisting and lifting devices as well.
After you complete the program and required on-the-job hours, you'll be more than prepared to write your trade exam and achieve journeyperson status on your way to starting a career as an industrial millwright. If you're ready to work and want to combine training with earning power, consider an apprenticeship where you mix workplace-based training under the direction of experienced workers with shorter lengths of classroom or online training.
This is an apprenticeship program.
You cannot apply to this program through ontariocolleges.ca.
Applicants need a sponsor/employer.
Your sponsor/employer must register you with:
The Ministry of Training, Colleges and Universities
Apprenticeship/Client Services
72-1200 Commissioners Road East 
London, Ontario, N5Z 4R3 
519-675-7788
MLTSD is responsible for scheduling your in-school training at Fanshawe College.
More information about Apprenticeships at Fanshawe.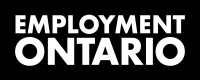 This Employment Ontario program is funded in part by the Government of Canada.
Program Coordinator:
Bob Campbell, B.E.S., B.Ed, OCT
Credential
Ontario College Certificate