SPECIAL NOTICE: In order to maintain physical distancing and comply with public health regulations, Fanshawe may deliver this program through a blend of online and face to face classes this fall, where Ministry-approved. Students will need to have technology necessary to complete online learning and this may include a webcam, internet access and a computer. Please consult your Program Coordinator for applicability to your level of study.
Overview - 2021/2022
Today's automobiles are not made of just steel and rubber. They're technological marvels that rely on computers to make sure all of the components and systems are running smoothly and properly. They also need highly trained mechanics with specialized skills to keep them safe and on the road.
If you're excited by the opportunity to learn cutting-edge General Motors (GM) vehicle repair techniques for a dynamic career, the two-year Automotive Service Technician (General Motors Automotive Service Educational Program) [Apprenticeship] program will help drive your dreams forward.
You'll learn how to diagnose, repair and maintain GM cars and trucks from bumper to bumper. Better yet, because of the apprenticeship component of the program, you'll earn real cash while refining your skills working at a sponsoring GM dealership. It's as close to the real deal as you can get.
If your interests in fixing vehicles are diverse and you're not sure if this is the right program for you, book a tour today and find out where your career dreams can take you.
This is an apprenticeship program.
You cannot apply to this program through ontariocolleges.ca.
Applicants need a sponsor/employer.
Your sponsor/employer must register you with:
The Ministry of Training, Colleges and Universities
Apprenticeship/Client Services
72-1200 Commissioners Road East 
London, Ontario, N5Z 4R3 
519-675-7788
MLTSD is responsible for scheduling your in-school training at Fanshawe College.
More information about Apprenticeships at Fanshawe.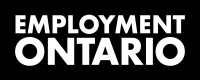 This Employment Ontario program is funded in part by the Government of Canada.
Program Coordinator:
Hans Reimer
Delivery
Apprenticeship
Day Time
Credential
Ontario College Certificate