SPECIAL NOTICE: In order to maintain physical distancing and comply with public health regulations, Fanshawe may deliver this program through a blend of online and face to face classes this fall, where Ministry-approved. Students will need to have technology necessary to complete online learning and this may include a webcam, internet access and a computer. Please consult your Program Coordinator for applicability to your level of study.
Overview - 2021/2022
When you look around, it's easy to see that plumbers are in demand. High-rises, new subdivisions, strip malls and renovated downtown buildings all need highly specialized plumbers to ensure the water runs, the pipes don't leak and the toilets flush. As a tradesperson, there is no one more valuable and respected than the plumber. If you're excited by the opportunity to work with your hands and see the results of your labour daily, Fanshawe's Plumber (Block Release) [Apprenticeship] program will get your career aspirations flowing in a successful direction.
Once in the program, you'll learn to read and interpret drawings and blueprints, plan and lay out a job, and assemble and test systems. You'll diagnose and repair problems, and get to know the Plumbing Code. As well, you'll learn how to install, maintain and repair pipes, fixtures and fittings that carry water and discharge such as sewage and greywater. That's not all. Because you've entered into the Apprenticeship stream, you'll be able to put your classroom knowledge to work in real plumbing situations, making real cash.
When you graduate, you'll have a diverse and dynamic set of skills that will meet the challenges of the modern plumbing sector.
This is an apprenticeship program.
You cannot apply to this program through ontariocolleges.ca.
Applicants need a sponsor/employer.
Your sponsor/employer must register you with:
The Ministry of Training, Colleges and Universities
Apprenticeship/Client Services
72-1200 Commissioners Road East 
London, Ontario, N5Z 4R3 
519-675-7788
MAESD is responsible for scheduling your in-school training at Fanshawe College.
More information about Apprenticeships at Fanshawe.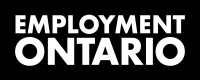 This Employment Ontario program is funded in part by the Government of Canada.
Courses
Plumbing Apprentice-2020/2021
Level 1 - Basic
MATH-1010
Trade Calculations-Level 1
2
This course will provide the student with the necessary knowledge and theoretical skills to complete competencies as described in the Apprenticeship In-School Curriculum Standards (Level 1). This includes demonstrating the ability to accurately perform trade related calculations as described in the Standard.
PLUM-1020
Workplace Safety, Rigging & Hoisting L1
1.5
The plumbing apprentice will study the Occupational Health and Safety Act. Particular emphasis will be on dealing with many hazards and the use of personal protective equipment. The apprentice will study rigging in detail.
PLUM-1023
Trade Documentation-Level 1
2
This course will provide an introduction to effective communication between the apprentice and the other construction personnel. This course deals with basic drafting equipment and the basic terminology used in understanding blueprints.
PLUM-1022
Tools & Piping Methods-Level 1
1.5
This course will provide an introduction to the apprentice student with various hand and powertools. The apprentice will learn to join dissimilar materials while constructing piping projectsdisplaying various drains, wastes, and vents and waterline applications.
PLUM-1021
Plumbing Systems-Level 1
7
The apprentice will study all different plumbing materials. Emphasis will then be placed onplumbing terminology and drainage and venting of plumbing systems.
WELD-1001
Welding-Level 1
2
This course will provide an introduction of the safety and basic principals of oxy-acetylenewelding. The student will learn cutting, and to prepare and carry out tacking and beads ofbutt, lap, and T joints.


Level 2-Intermediate

Group 1
MATH-3002
Trade Calculations-Level 2
2
PLUM-3009
Trade Documentation-Level 2
2
PLUM-3007
Plumbing Systems-Level 2
8.5
PLUM-3008
DWV Piping Systems
1.5
Apprentice will complete flushometer project, commercial two storey rough-in project, circuit venting project, and a spa-shower project.
WELD-3001
Welding-Level 2
2
This course will provide an introduction of the safety and basic principalsof arc welding. The student willl learn pipe fitting and to prepare and carry outtacking and beads of butt, lap, and T joints.



Group 2
MATH-3002
Trade Calculations-Level 2
2
PLUM-3001
Blueprint Reading
2
PLUM-3002
Plumbing Theory
8
PLUM-3003
Plumbing Practical
3
WELD-3001
Welding-Level 2
2
This course will provide an introduction of the safety and basic principalsof arc welding. The student willl learn pipe fitting and to prepare and carry outtacking and beads of butt, lap, and T joints.


Level 3 - Advanced

Group 1
PLUM-5005
Plumbing Systems-Level 3
10
The apprentice will study a variety of topics such as septic systems, hydronic heating,storm drainage systems, water mains and supplies, commercial hot water tanks, etc.
PLUM-5006
Process Piping Systems
1.5
The student will do a large pipe fabrication project, hydronic heating project, pump andwater treatment and a backflow project.
PLUM-5007
Trade Documentation-Level 3
3
The apprentice will complete all types of plumbing drawings eg. isometric with an emphasis on hydronic heating. Calculations involving simple and compound interest will be carried out. The balance of the time will be spent on job specifications.



Group 2
PLUM-3006
Blueprint Reading
3
PLUM-5003
Plumbing Theory
11
To be supplied.
PLUM-5004
Plumbing Practical
1
To be supplied.




More Information - 2021/2022
2021/2022 academic year: Refer to the More Info tab to view offerings for the 2021/22 academic year. Canadian students can start applying in early October for programs with Sep. 2021, Jan. 2022 and May 2022 start dates through ontariocolleges.ca.
Program Coordinator:
Greg Van Bakel
Credential
Ontario College Certificate
Information For
Fanshawe's Community Employment Services has received federal funding to provide the Career Launcher program in London, Simcoe, St. Thomas and Aylmer, Ontario.

Due to the ongoing COVID-19 pandemic, Fanshawe College has made the difficult decision to defer all fall 2020 convocation ceremonies.
RT @ldnontmayor: As always, if you see individuals or businesses breaching COVID19 guidelines in London please call 519-661-4660, or e-mail…
View on Twitter