SPECIAL NOTICE: In order to maintain physical distancing and comply with public health regulations, Fanshawe may deliver this program through a blend of online and face to face classes this fall, where Ministry-approved. Students will need to have technology necessary to complete online learning and this may include a webcam, internet access and a computer. Please consult your Program Coordinator for applicability to your level of study.
Overview - 2021/2022
Summers in Ontario are sweltering, humid, hot. For many people, air-conditioning isn't a luxury, it's a necessity for health and quality of life. It's also an in-demand career option as summers will continue to get hotter and hotter.
So, if you work well with your hands and want to graduate with skills that will help you go straight into the workforce, Fanshawe's Residential Air Conditioning Systems Mechanic program will prepare you for an in-demand job with practical skills and technical know-how. You'll emerge knowing how to plan, prepare and lay out residential air conditioning systems and make sure they're operating and functioning properly.
You'll also work on installing and connecting pipes to convey all types of cooling refrigerant to buildings, and you'll learn to maintain, service, test, repair and replace system components and accessories. You'll learn about everything from electronics to knowing how to read blueprints. You're ready to work and want to combine training with earning power, and this apprenticeship program will mix workplace-based training under the direction of experienced workers with shorter lengths of classroom or online training.
Bringing comfort into people's homes is a cool and in-demand career option.
This is an apprenticeship program.
You cannot apply to this program through ontariocolleges.ca.
Applicants need a sponsor/employer.
Your sponsor/employer must register you with:
The Ministry of Training, Colleges and Universities
Apprenticeship/Client Services
72-1200 Commissioners Road East 
London, Ontario, N5Z 4R3 
519-675-7788
MLTSD is responsible for scheduling your in-school training at Fanshawe College.
More information about Apprenticeships at Fanshawe.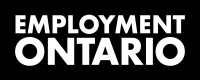 This Employment Ontario program is funded in part by the Government of Canada.
More Information - 2021/2022
Credential
Ontario College Certificate