SPECIAL NOTICE: In order to maintain physical distancing and comply with public health regulations, Fanshawe may deliver this program through a blend of online and face to face classes this fall, where Ministry-approved. Students will need to have technology necessary to complete online learning and this may include a webcam, internet access and a computer. Please consult your Program Coordinator for applicability to your level of study.
Overview - 2022/2023
The satisfaction of working hard, with your hands, and seeing the results of your labour daily is as good as it gets. As a sheet metal worker, one of the most valuable jobs in the skilled trades, you'll learn the skills to get your career going and your hands working. At Fanshawe and during your apprenticeship, you'll learn to work with punches and drill presses, sheers and brakes.
You'll work with the latest laser or plasma-cutting equipment, under the guidance of professionals who will offer guidance and inside information about this in-demand field. When you graduate, you'll know how to fabricate, assemble, install and repair sheet metal products such as heating, cooling and ventilation shafts, eavestroughs and sheet metal buildings.
You want to combine training with earning power, so consider an apprenticeship where you mix workplace-based training under the direction of experienced workers with shorter lengths of classroom or online training. You'll find work with construction firms, heating and cooling companies and parts manufacturers. You'll work with other tradespeople to build commercial, industrial and residential buildings or to customize equipment and products.
You need to be good with numbers, physically fit and comfortable working alone or as part of a team. You'll leave the job site every day knowing you're building a legacy.
This is an apprenticeship program.
You cannot apply to this program through ontariocolleges.ca.
Applicants need a sponsor/employer.
Your sponsor/employer must register you with:
The Ministry of Training, Colleges and Universities
Apprenticeship/Client Services
72-1200 Commissioners Road East 
London, Ontario, N5Z 4R3 
519-675-7788
MLTSD is responsible for scheduling your in-school training at Fanshawe College.
More information about Apprenticeships at Fanshawe.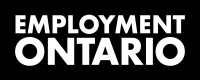 This Employment Ontario program is funded in part by the Government of Canada.
More Information - 2022/2023
2022/2023 academic year: Refer to the More Info tab to view offerings for the 2022/23 academic year. Canadian students can start applying in early October for programs with Sep. 2022, Jan. 2023 and May 2023 start dates through ontariocolleges.ca.
Program Coordinator:
Lawrence Oudekerk
Credential
Ontario College Certificate