SPECIAL NOTICE: In order to maintain physical distancing and comply with public health regulations, Fanshawe may deliver this program through a blend of online and face to face classes this fall, where Ministry-approved. Students will need to have technology necessary to complete online learning and this may include a webcam, internet access and a computer. Please consult your Program Coordinator for applicability to your level of study.
Overview - 2022/2023
Fixing and maintaining the vehicles that help build our towns and cities is no small task. It takes attention to detail and the ability to think quickly on your feet, just two of the skills you'll learn in the Truck and Coach Technician (Block Release) apprenticeship program.
You're ready to work and you want to combine training with earning power, so you've chosen the apprenticeship component, where you'll mix workplace-based training under the direction of experienced workers. You'll combine that with short stints in the classroom or in an online training environment.
You'll work in fleet maintenance for construction companies, public transit systems or small repair operations, getting important on-the-job training and real-world work connections. You'll learn to troubleshoot and repair engines, power trains, ignition and electrical systems, brakes, steering, suspension and more. You'll also learn about job safety and environmental regulations affecting the transportation industry.
Transport your career to the next level today.
This is an apprenticeship program.
You cannot apply to this program through ontariocolleges.ca.
Applicants need a sponsor/employer.
Your sponsor/employer must register you with:
The Ministry of Training, Colleges and Universities
Apprenticeship/Client Services
72-1200 Commissioners Road East 
London, Ontario, N5Z 4R3 
519-675-7788
MLTSD is responsible for scheduling your in-school training at Fanshawe College.
More information about Apprenticeships at Fanshawe.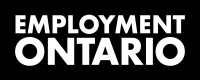 This Employment Ontario program is funded in part by the Government of Canada.
More Information - 2022/2023
2022/2023 academic year: Refer to the More Info tab to view offerings for the 2022/23 academic year. Canadian students can start applying in early October for programs with Sep. 2022, Jan. 2023 and May 2023 start dates through ontariocolleges.ca.
Program Coordinator:
Mark Russell
Credential
Ontario College Certificate