Friday, May 3, 2019
Image
Image
Drones are aircraft—which makes you a pilot. When you fly your drone, you're sharing the skies with other drones and aircraft. Before you fly a drone, understand the rules you must follow and review our safety tips.
There's more to flying a drone in Canada then buying one at Best Buy! There are certain things to think about before you buy a drone, whether it's for commercial or recreational purposes.
Are you planning on flying your drone for leisure? There are certain regulations that you need to follow and certain requirements you need to meet before putting your drone in the air to avoid fines.
Here are the things you need to do before flying a drone in Canada: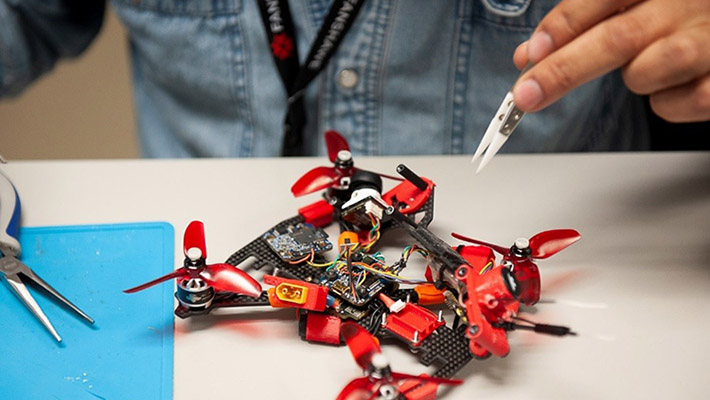 If you want to know more, here are the current rules on how to fly your drone safely and legally in Canada. Also, here are the upcoming changes to those rules, that come into effect on June 1, 2019.
About the expert
Edward M. Eglinton, CD, OCT, is a current coordinator and part-time professor for the Remotely Piloted Aerial Systems (RPAS) program with Fanshawe College's Norton Wolf School of Aviation Technology. He has been a licensed private pilot since 1979 with flying hours on the Piper Cherokee 140, Cessna 150, DA20-C1 Eclipse, Piper Cub and North American Harvard Mk IV. He has 30 years of experience as an industrial designer, specializing in transportation design; 25 years of technical teaching at the high school, college and military levels; and 20 years of military service in the Canadian Army, Royal Canadian Navy and with the Royal Canadian Air Cadets.