The career training you want. The flexibility you need.
MyPath programs are new highly-flexible, modular certificate programs designed for adult students seeking short-term, career-specific training options. Each program has multiple intakes throughout the year, meaning new MyPath students may begin their studies approximately every six to eight weeks. Courses are offered as six-week learning modules and students can complete one, two or three modules toward one of three certificates.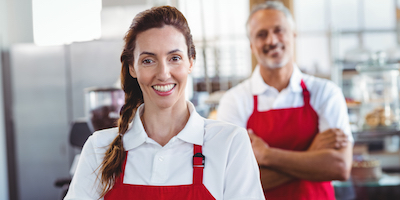 This certificate program will provide students with the skills and abilities required to perform effectively in institutional food preparation settings, whether in hospital or long-term facilities. Students will proceed through the academic portion of the program to food preparation and service, nutrition and sanitary practices in the workplace. The program includes a mandatory field placement (80 hours) for individuals in a hospital or long-term care setting. This program meets Ministry of Long Term Care Act. Students are required to have a health form completed by their physician, First Aid and CPR certification and a negative police clearance.
Courses
Customer Service & Communication Skills
Role of the Food Service Worker
Food Preparation & Service
Nutrition Throughout the Lifecycle
Special Diets
Foodsafe
Field Placement-Food Service Worker
Classes begin
September 4
This program is designed to provide graduates with the knowledge and skills needed to excel as a clerk, assistant or receptionist in a variety of health care facilites including hospital units, doctors' offices and clinics.
Courses
Microsoft Office Essentials
Medical Terminology & Anatomy
Processing of Physicians' Orders
Patient Preparation in Health Care
Computerized Billing
Professional Communication
Organizational Skills
Medical Transcription
Electronic Patient Records
Classes begin
September 17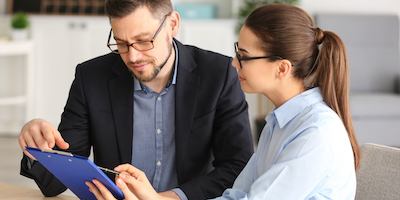 This program satisfies the core components of human resources management and is for those who want to expand or update their skills, or enter into a variety of careers managing people and organizations. Many of these courses provide a practical approach and are specifically designed to prepare graduates to write the examinations set by the Human Resources Professionals Association for the CHRP designation.
Courses
Organizational Business Communication
Employment Law
Human Resources Management
Recruitment & Selection
Occupational Health & Safety
Plus two of the following:
Payroll Administration
Finance & Accounting for Non-Accountants
Training & Development
Labour Relations
Compensation & Benefits Administration
Organizational Behaviour
Skills for Managing People
HR Planning
Classes begin
September 5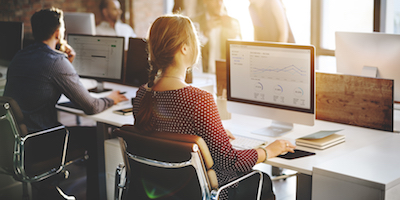 This certificate program will provide students with the skills and abilities required to perform effectively in an office environment. Computer applications, customer service and office procedures are the focus of this program.
Courses
Outlook
Window File Management
Word
Excel
Accounting Basics
Customer Relations
Emerging Office Technologies
Marketing & Social Media
PowerPoint
Job Search Strategies & Career Development
Office Simulation
Classes begin
November 5
Costs
Price includes books
Students are eligible to apply for the Continuing Education (CE) bursary, which will provide funding assistance to those that qualify
Courses not eligible for OSAP
Contact us to learn more
We have dedicated MyPath staff to personally help you through every step of learning about our programs, registration and getting ready for classes. Contact Eric to get started today!
Woodstock/Oxford Regional Campus
Eric Collins


519-421-0144 x244

e_collins@fanshawec.ca
Location