SPECIAL NOTICE: In order to maintain physical distancing and comply with public health regulations, Fanshawe may deliver this program through a blend of online and face to face classes this fall, where Ministry-approved. Students will need to have technology necessary to complete online learning and this may include a webcam, internet access and a computer. Please consult your Program Coordinator for applicability to your level of study.
Overview - 2022/2023
Fixing and maintaining the machines that help feed the world is a noble pursuit. It's also an in-demand career where your unique talents will be sought after and valued. If you enjoy tinkering with big machines, aren't afraid to get down and dirty, and are looking for an in-demand and rewarding career, the Agricultural Equipment Technician (Block Release) [Apprenticeship] program will jump start your training and set you on your way.
You'll be trained to repair and maintain tractors and harvesting equipment, overhauling engines, transmissions, hydraulic, electrical and electronic systems. You'll be relied on and needed for agricultural success – the one behind the scenes ensuring the vital tools that do the work, work.
But these days, the business of Agricultural Technicians isn't relegated to the workshop, silo or garage. You'll be required to network with clients, cooperate with managers and farmers, and constantly evolve your skills with new technologies, repair techniques and agricultural practices. The modern Agricultural Technician is also a computer expert.
There's more to the program. If you're ready to work and want to combine your training with paid work, the apprenticeship component of the program will allow you to train under the direction of experienced workers with shorter lengths of classroom or online training.
This is an apprenticeship program.
You cannot apply to this program through ontariocolleges.ca.
Applicants need a sponsor/employer.
Your sponsor/employer must register you with:
The Ministry of Training, Colleges and Universities
Apprenticeship/Client Services
72-1200 Commissioners Road East 
London, Ontario, N5Z 4R3 
519-675-7788
MLTSD is responsible for scheduling your in-school training at Fanshawe College.
More information about Apprenticeships at Fanshawe.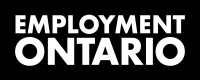 This Employment Ontario program is funded in part by the Government of Canada.
Courses
Agricultural Equipment Technician-2022/2023
Level 1
MPAP-1022
Trade Practices
2.5
To be supplied
MPAP-1023
Fluid Power Systems
1.5
To be supplied
MPAP-1024
Engine Systems
2.5
To be supplied
MPAP-1025
Electrical Systems
2.5
To be supplied
MPAP-1026
Fuel Systems
1.5
This course will enable the students to gain an understanding of the purpose, construction and operating principles of diesel fuel system circuits and components.
MPAP-1027
Drive Train Systems
2.5
To be supplied
MPAP-1028
Wheel End Assemblies & Brake Systems
1.5
To be supplied


Level 2
FEMC-3019
Trade Practices
1.5
To be supplied
FEMC-3020
Fluid Power Systems
3.5
To be supplied
FEMC-3021
Engine Systems
1.5
To be supplied
FEMC-3022
Electrical/Electronic Systems
2.5
To be supplied
FEMC-3023
Fuel Systems
2.5
To be supplied
FEMC-3024
Drive Train Systems
1.5
To be supplied
FEMC-3025
Steering, Tire & Brake Systems
1.5
To be supplied


Level 3
FEMC-5022
Trade Practices
0.5
To be supplied
FEMC-5023
Fluid Power Systems
3
To be supplied
FEMC-5024
Engine Systems
1.5
To be supplied
FEMC-5025
Electrical/Electronic Systems
3
To be supplied
FEMC-5026
Fuel Systems
2.5
To be supplied
FEMC-5027
Drive Train & Suspension Systems
2.5
To be supplied
FEMC-5028
Air Conditioning Systems
1.5
To be supplied




Program Coordinator:
Peter Louwagie
Credential
Ontario College Certificate