SPECIAL NOTICE: In order to maintain physical distancing and comply with public health regulations, Fanshawe may deliver this program through a blend of online and face to face classes this fall, where Ministry-approved. Students will need to have technology necessary to complete online learning and this may include a webcam, internet access and a computer. Please consult your Program Coordinator for applicability to your level of study.
Learn to build, install, operate, maintain and repair machines - 2021/2022
Before you begin your career as a Machinist, you need to acquire the know-how and experience that employers want. With the General Machinist Apprenticeship from Fanshawe, you can pursue your passion for hands-on, practical work in this field. You'll learn to build, install, operate, maintain and repair machines in a supportive environment that will help you reach your full potential.
Ready to get your hands dirty and start working? As a student, you'll also learn to operate precision metal-cutting instruments and grinding machines including lathes, drills, grinders, and milling machines. Fanshawe's program will also ensure that you learn the sophisticated computerized numeric control (CNC) systems that are part of the modern machinist's toolkit. If you like working with numbers and have strong reading skills, then the opportunities for a satisfying career are endless.
Central to the program is the apprenticeship component. Here, you'll work under the instruction of experienced workers who will teach you skills and increase your earning power as you enter the workforce. If you prefer to learn and work at the same time, consider pursuing this program that will show you the path to becoming a Machinist.
This is an apprenticeship program.
You cannot apply to this program through ontariocolleges.ca.
Applicants need a sponsor/employer.
Your sponsor/employer must register you with:
The Ministry of Training, Colleges and Universities
Apprenticeship/Client Services
72-1200 Commissioners Road East 
London, Ontario, N5Z 4R3 
519-675-7788
MLTSD is responsible for scheduling your in-school training at Fanshawe College.
More information about Apprenticeships at Fanshawe.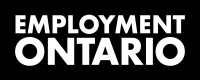 This Employment Ontario program is funded in part by the Government of Canada.
Program Coordinator:
Christine Zimmerman
Credential
Ontario College Certificate