SPECIAL NOTICE: In order to maintain physical distancing and comply with public health regulations, Fanshawe may deliver this program through a blend of online and face to face classes this fall, where Ministry-approved. Students will need to have technology necessary to complete online learning and this may include a webcam, internet access and a computer. Please consult your Program Coordinator for applicability to your level of study.
Gain General Machinist skills at our regional campus - 2022/2023
With the General Machinist Apprenticeship from Fanshawe, you can pursue your passion for hands-on, practical work in this field. You'll learn to build, install, operate, maintain and repair machines in a supportive environment that will help you reach your full potential.
As a student, you'll learn to operate precision metal-cutting instruments and grinding machines including lathes, drills, grinders, and milling machines. Fanshawe's program will also ensure that you learn the sophisticated computerized numeric control (CNC) systems that are part of the modern machinist's toolkit. If you like working with numbers and have strong reading skills, then the opportunities for a satisfying career are endless.
Central to the program is the apprenticeship component. Here, you'll work under the instruction of experienced workers who will teach you skills and increase your earning power as you enter the workforce. If you prefer to learn and work at the same time, consider pursuing this program that will show you the path to becoming a Machinist.
During the apprenticeship program, students will work under the instruction of experienced workers who will teach advanced skills and increase students' confidence entering the workforce. 
Career Information

Graduates of Fanshawe's General Machinist program will have the skills to pursue employment in the manufacturing, automotive, structural and engineering, aerospace, or mould and die Industries or a small machining shop as a:

general machinist
practical machinist
machine repair technician
CNC machinist/operator/programmer
machining tool operators
industrial designers
mould maker
machine tool builder

Did you know Fanshawe consistently ranks high in graduate employment rates among large colleges in Ontario? 

Here are some examples of career opportunities for graduates of Fanshawe's General Machinist [Apprenticeship] program:

CNC Machinist
Read and interpret specifications and blueprints, calculate dimensions and tolerances to determine requirements for machining.

General Machinist
Cut, shape and finish metal to make precision machined parts used in all areas of manufacturing.

Journeyperson Machinist

Responsible for the safe set up and operation of various pieces of heavy machinery including a tool die maker, CNC lathe machine, forklifts and cranes.
Discover more information for prospective students about apprenticeships
Learning Outcomes ​​​​​​
This is an apprenticeship program.
You cannot apply to this program through ontariocolleges.ca.
Applicants need a sponsor/employer.
Your sponsor/employer must register you with:
The Ministry of Training, Colleges and Universities
Apprenticeship/Client Services
72-1200 Commissioners Road East 
London, Ontario, N5Z 4R3 
519-675-7788
MLTSD is responsible for scheduling your in-school training at Fanshawe College.
More information about Apprenticeships at Fanshawe.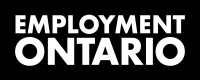 This Employment Ontario program is funded in part by the Government of Canada.
Courses
General Machinist-2022/2023
Level 1
SFTY-1052
Applied Trade Safety Practices
1
This course is designed to cover the rules and regulations an apprentice must be aware of when working in an industrial machine shop in Ontario. Portions of the legislation in the Occupational Health and Safety Act and Workplace Hazardous Material Information System (WHMIS) will be reviewed.
MACH-1159
Metallurgy
1
This course is designed to enable the apprentice to describe metal characteristics and properties, metal manufacturing processes, and systems of classification and identification
MACH-1156
Benchworking Techniques
1
This course is designed to enable the apprentice to apply benchworking techniques and to operate tools and equipment to fit and assemble components
MACH-1158
Metal Cutting Saw Technology
1
This course is designed to enable the apprentice to operate metal cutting saws to cut and shape workpieces.
MACH-1157
Drilling Technology
1
This course is designed to enable the apprentice to operate drill presses/machines to drill, counterbore, countersink, spotface, deburr, ream and tap work pieces
MACH-1161
Turning Technology
2
This course is designed to enable the apprentice to operate a lathe to parallel turn and face; centre drill, parallel turn to a shoulder; turn external tapers or angles; cut chamfers and external crew threads and drill and ream.
MACH-1162
Vertical Milling Technology
2
This course is designed to enable the apprentice to operate vertical milling machines to mill surfaces, shapes, and forms, counter bore/spot face holes; and drill holes
MACH-1163
Surface Grinding Technology
1
This course is designed to enable the apprentice to operate surface grinding machines to surface grind horizontal, vertical, and angular flat and parallel surfaces.
MACH-1160
Metrology-Measuring & Checking
2
This course is designed to enable the apprentice to operate, and interpret readings of direct/indirect linear measuring instruments
MATH-1190
Applied Trade Calculations
3
This course is designed to enable the apprentice to apply mathematical principles to trade-specific applications
DRAF-1061
Engineering Drawings
3
This course is designed to enable the apprentice to interpret engineered documentation and to perform sketching procedures


Level 2
MACH-3072
Metallurgy
1
This course is designed to enable the apprentice to describe elements of non-ferrous metals and the heat-treating and testing of ferrous metal
MACH-3073
Metrology-Measuring & Checking
1
This course is designed to enable the apprentice to operate, and interpret readings of direct/indirect linear measuring instruments, inspection and checking gauges, indicating gauges and comparators and surface texture gauges
MACH-3061
Turning Technology
3
This course is designed to enable the apprentice to operate a lathe to drill and bore holes, turn internal and external recesses and grooves, part-off workpieces, turn internal tapers/angles, cut external and internal screw threads and turn eccentrics.
MACH-3060
Milling Technology
3
This course is designed to enable the apprentice to operate milling machines to mill surfaces and forms; counter bore holes; drill and ream holes and mill geometric shapes using a rotary table on a dividing head.
MACH-3058
Cylindrical Grinding Technology
1
This course is designed to enable the apprentice to operate surface grinding machines to surface grind horizontal, vertical and angular flat surfaces; and surface grind parallel surfaces
MACH-3059
CNC Turning Technology
3
This course is designed to enable the apprentice to set up and operate a CNC turning centre to perform linear and circular machining by entering and verifying programs
MATH-3076
Applied Trade Calculations, Charts & Tab
3
This course is designed to enable the apprentice to apply mathematical principles to trade-specific applications.
DRAF-3030
Engineering Drawings/CAD Data/Layout
3
This course is designed to enable the apprentice to interpret engineered documentation such as language, symbols, tolerances, allowances, gear, cam and bearing designation, perform sketching procedures and develop an operation plan for machining parts.


Level 3
MACH-5029
Metallurgy
1
This course is designed to enable the apprentice to perform ferrous heat treating and to describe the properties and characteristics of machineable plastics
MACH-5030
Metrology-Measuring & Checking
1
This course is designed to enable the apprentice to describe the fundamentals of measuring, checking, gauging equipment and to operate and interpret the readings of an optical comparator and CMM machine.
MACH-5034
Complex Turning Technology
3
This course is designed to enable the apprentice to set up and operate a lathe to turn internal or external tapers, angles and profiles, cut ACME and multiple start threads and to perform trepanning and tool post grinding.
MACH-5031
Complex Milling Technology
3
This course is designed to enable the apprentice to set up and operate milling machines to perform helical and cam milling and to mill complex geometric shapes
MACH-5033
Complex Grinding Techniques
1
This course is designed to enable the apprentice to perform end mill sharpening and internal grinding.
MACH-5032
Machining Centre Computerized NC/CNC
3
This course is designed to enable the apprentice to enter and verify a CNC program to perform linear and circular machining operations on a machining centre
MATH-5021
Applied Trade Calculations-Charts/Tables
3
This course is designed to enable the apprentice to apply mathematical principles to trade-specific applications
DRAF-5017
Complex Engineering Drawings
3
This course is designed to enable the apprentice to interpret engineering drawings to determine geometric tolerancing and dimensioning




Program Coordinator:
Christine Zimmerman
Credential
Ontario College Certificate