Overview - 2021/2022
It takes time before you can enjoy the fruits of your labour, but with Fanshawe's Horticulture Technician Apprenticeship program, we can help make sure that you enjoy yourself in this growing field.
As a student, you'll receive two to three years of on-the-job training from an employer in the horticulture industry before receiving in-class training sessions. You'll learn how to build and maintain landscapes, gardens and indoor spaces. You'll also study arboriculture, landscape design, plant identification, and plant production, and business management.
After you complete the program, you'll be more than prepared to write the qualification exam administered by the provincial government. From there, you can find meaningful employment in a job where you'll rarely – if ever – be asked to sit behind a desk. You'll find exciting job opportunities with design-build firms, nurseries and greenhouses, golf courses, garden centres, landscapers as well as parks and botanical gardens.
If you're ready to work and want combine training with earning power, consider the apprenticeship where you mix workplace training under the direction of experienced horticulturists with shorter lengths of classroom or online training.
This is an apprenticeship program.
You cannot apply to this program through ontariocolleges.ca.
Applicants need a sponsor/employer.
Your sponsor/employer must register you with:
The Ministry of Training, Colleges and Universities
Apprenticeship/Client Services
72-1200 Commissioners Road East 
London, Ontario, N5Z 4R3 
519-675-7788
MLTSD is responsible for scheduling your in-school training at Fanshawe College.
More information about Apprenticeships at Fanshawe.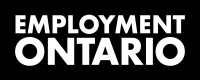 This Employment Ontario program is funded in part by the Government of Canada.
Courses
Horticultural Technician Apprentice-2020/2021
Level 1
COMM-1099
Workplace Communications
2
Describe and demonstrate oral, written communication skills required to function effectively as part of a crew/team in the workplace, using traditional and current technology.
HORT-1043
Plant Science
3
Describe plant biology, soil structure and quality, plant-media relationship, nutrient composition and the relationship to plant performance in its environment.
HORT-1044
Turf Management 1
2.5
Describe and demonstrate turf grass mowing and fertilizing practices including monitoring turf grass quality, plant health care, and Integrated Pest Management (IPM) techniques, according to federal, provincial and municipal legal requirements.
HORT-1045
Plant Identification 1
1.5
Identify 120 ornamental landscape plants (See Ontario 2012 Plant List), using the required nomenclature and stating the cultural requirements for each and identifying pests and diseases as they relate to plant selection.
HORT-1046
Plant Materials 1
1.5
Describe grounds maintenance practices and procedures including basic installation and transplanting processes for nursery stock, such as annuals, woody and herbaceous plants, according to respective federal, provincial, and municipal legal requirements.
HORT-1048
Integrated Pest Management Plant Health
3.5
Identify and describe management of pests and disorders of plant material (turf, trees, interior plants, greenhouse plants, perennial/annual), utilizing plant health care and integrated pest management principles.
LAND-1025
Landscape Construction 1
2.5
Demonstrate a working knowledge of the handling and installation of modular precast landscape paving and wall units and landscape timber wall components according to pertinent legislation and safe workplace practices, municipal standards and codes.
MATH-1177
Trade Calculations
2
Identify, explain and demonstrate performance of calculations used in the horticulture industry, including the use of standard measuring devices.
MTNC-1018
Landscape Equipment Maintenance
1.5
Describe and demonstrate basic scheduled, preventative and on-going maintenance procedures for powered horticultural equipment, according to respective federal, provincial and municipal legal requirements.
SFTY-1037
Workplace Safety
2
Describe and demonstrate safe workplace practices including dealing with on-site conditions, emergencies and hazards, according to federal and provincial pertinent safety legislation and municipal legal requirements.
SFTY-1040
St. John's Ambulance First Aid
1
Describe the application of first aid and CPR techniques for emergencies in the workplace. This unit is comprised of the standard First Aid certification requirements.


Level 2
HORT-3016
Plant Propagation
3
Demonstrate a working knowledge of plant propagation by seeding, cutting, grafting, layering and division techniques.
HORT-3017
Plant Production
3
This course in plant production will discuss in detail aspects of field production of ornamental nursery stock, including planting, potting, maintenance, digging, storage and grading.
HORT-3018
Irrigation
1.5
Demonstrate a working knowledge of irrigation practices and systems including water quality and plant water requirements
HORT-3019
Turf Management 2
2.5
Demonstrate a working knowledge of turfgrass establishment and cultivation practices typically used in landscape construction, and grounds/golf course maintenance operations.
HORT-3020
Plant Identification 2
3
Demonstrate the ability to identify an additional 120 landscape plants, using the proper nomenclature and stating the cultural, and design/use requirements of each.
HORT-3021
Plant Materials 2
1.5
Demonstrate a working knowledge of digging/transplanting techniques, including aftercare, and of pruning techniques for all type of plant materials
SURV-3014
Site Layout, Grading & Surveying
1.5
Demonstrate a working knowledge of construction plan layout processes, including the placement and use of grading control devices while considering drainage and environmental preservation. Demonstrate the ability to perform basic Survey procedures including the use of standard measuring devices and surveying equipment.
LAND-3006
Landscape Construction 2
4
LAND-3007
Plan Reading & Quantity Take-off
1.5
Describe reading and interpretation of plans, verification of plan accuracy, and determination of equipment, materials and labour requirements to prepare a quote.




More Information - 2021/2022
Program Coordinator:
Michael Pascoe NDP., ODH., CLT., MSc. (Plant Conservation)
Credential
Ontario College Certificate