Looking for work in landscape, horticulture or landscape construction?  This job fair features employers who specialize in these fields.  In January, local and regional employers come to hire permanent and summer roles.
This is a private event open to Fanshawe's HTN, DLS, BED, and construction and carpentry programs. There will be opportunity for on-site interviewing.
When: Thursday, January 24, 2019, 5 to 7 p.m.
Where: H Building, H Cafeteria, London Campus (campus map)
More info: Contact Darby Anderson at DAnderson@fanshawec.ca.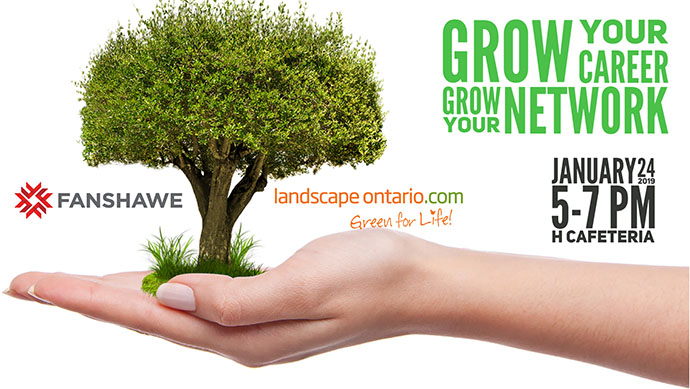 Types of roles hired for during the previous years:
Landscape design
Nursery professional
Hardscape/Softscape
Horticulturist
Landscape construction
Gardeners  
General labourers