Overview
Auditing 1
This course is an introduction for students who have not had any experience in auditing and covers the auditing concepts and procedures of external auditing. The aim is for students to understand the philosophy and environment of auditing. Topics covered include an overview of auditing with special attention given to the nature and economic purpose of audits; reporting, professional standards and ethics; legal liability; audit objectives, evidence and documentation; planning and analysis; materiality and risk; and internal control. Changes in standards due to the implementation of IFRS will also be discussed in this course.
Area of Interest:
Business, Finance & Administration
Prerequisites:
Take ACCT-1052 (Intermediate Accounting II) ;
Course Offerings
Thank you for your interest in this course. At this time, there are no upcoming classes scheduled. New offerings in future terms will appear below so you are encouraged to check back again throughout the year. To inquire about when upcoming classes might be planned, please fill in the form on this page and we will respond shortly.
Fall Part-Time STudies GUIDE Now Available
Compare part-time programs, continuing education courses and microcredentials badges
Explore part-time courses and badges offered throughout the fall semester
Review prices and delivery options
Learn about bursaries and scholarships available for part-time students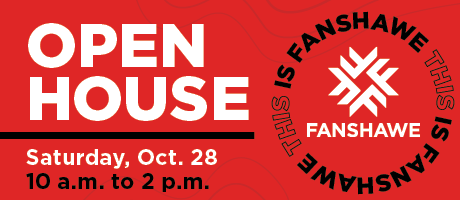 Join Us for Open House
Find out if Fanshawe is the right fit for you at Open House. Explore Fanshawe's campuses, meet faculty and current students, and ask your questions about starting college.