Overview
Effective Case Management
In this course, students will learn the key administrative functions involved in effective case management practices, and will begin to apply practical knowledge and skills that can be used to facilitate positive outcomes with clients. Students will be introduced to issues pertaining to ethical practice, legal considerations, confidentiality, documentation and case conference. Screening and assessment tools will be introduced including the CAGE, MAST, DAST and AUDIT. Students will also learn various communication skills that are associated with improved outcomes, including motivational interviewing, reflective listening, asking appropriate questions, giving information, dealing with difficult issues, addressing and disarming anger.
Area of Interest:
Education, Community & Social Services
Course Offerings
Thank you for your interest in this course. At this time, there are no upcoming classes scheduled. New offerings in future terms will appear below so you are encouraged to check back again throughout the year. To inquire about when upcoming classes might be planned, please fill in the form on this page and we will respond shortly.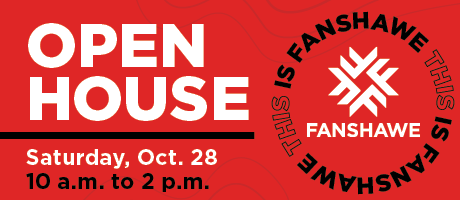 Join Us for Open House
Find out if Fanshawe is the right fit for you at Open House. Explore Fanshawe's campuses, meet faculty and current students, and ask your questions about starting college.
Register for Open House