Overview
Excel
Learn to use Microsoft Excel to create and format spreadsheets in order to analyze data and make more informed business decisions. You will discover how to; create, edit, format and print workbooks; use mathematical formulas and functions; create and format charts and shapes; insert images; cut, copy and paste data.
Area of Interest:
Computers, Design, and Media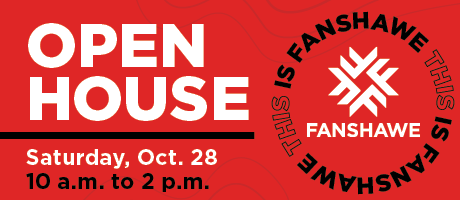 Join Us for Open House
Find out if Fanshawe is the right fit for you at Open House. Explore Fanshawe's campuses, meet faculty and current students, and ask your questions about starting college.
Register for Open House