Overview
Fundamentals of Lighting
Students develop an understanding of light sources, calculations, illumination, electrical control, layout, and specifications as they apply to the theory of interior decorating.
Area of Interest:
Professions & Trades
Prerequisites:
Take CADD-1082 (Fundamentals of CAD)
Course Offerings
Thank you for your interest in this course. At this time, there are no upcoming classes scheduled. New offerings in future terms will appear below so you are encouraged to check back again throughout the year. To inquire about when upcoming classes might be planned, please fill in the form on this page and we will respond shortly.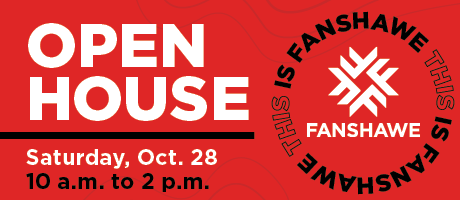 Join Us for Open House
Find out if Fanshawe is the right fit for you at Open House. Explore Fanshawe's campuses, meet faculty and current students, and ask your questions about starting college.
Register for Open House