Overview
Building/Maintaining Customer Relations
In this course, students develop an understanding of customer service and the skills associated with understanding the needs of customers, meeting those needs, and fostering an environment that encourages customers to return. The course is of interest to anyone who works with customers, either internal or external, on a daily basis. This course is offered through OntarioLearn by the host college, Algonquin College.
Area of Interest:
Business, Finance & Administration
Course Offerings
Fall 2023
Location:
London Campus Off Site
Refund Policy:
14 days after course start date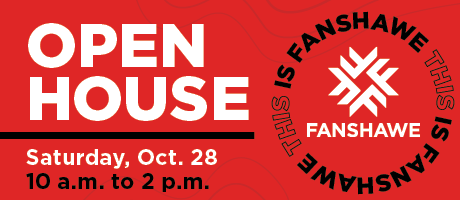 Join Us for Open House
Find out if Fanshawe is the right fit for you at Open House. Explore Fanshawe's campuses, meet faculty and current students, and ask your questions about starting college.
Register for Open House