Overview
Developing Your Professional Career
Have you ever wondered how do I get to that next level in my career? What does it take? This course will help you identify those skills that all great leaders possess, while learning new skills that will help take you to the next level. Whether you are leading a department or a organization you will gain the knowledge you need to be successful. Learn how to incorporate a developed image and communication skills that will rocket you to that next level. This course is offered through UGOTCLASS. Access instructions will be provided in an email from UGOTCLASS.
Area of Interest:
Business, Finance & Administration
Course Offerings
Thank you for your interest in this course. At this time, there are no upcoming classes scheduled. New offerings in future terms will appear below so you are encouraged to check back again throughout the year. To inquire about when upcoming classes might be planned, please fill in the form on this page and we will respond shortly.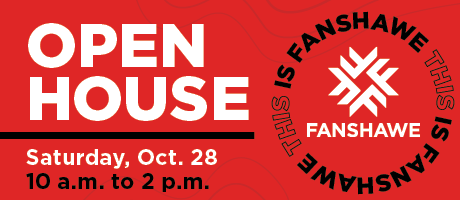 Join Us for Open House
Find out if Fanshawe is the right fit for you at Open House. Explore Fanshawe's campuses, meet faculty and current students, and ask your questions about starting college.
Register for Open House