Enhance your child development practitioner career - 2022/2023
September intake only.
This unique program allows you to continue earning while you learn and work toward your Ontario College Certificate in Early Childhood Education.
In order to qualify to Register with the College of Early Childhood Educators. Apprentices will complete a Bridge Program to earn their Early Childhood Education Diploma. 
Throughout the early childhood educator apprenticeship portion of this program, you'll further develop upon the skills that you've gained throughout your career and explore the role and responsibilities of a child practitioner, the importance of play in children's learning, family involvement and curriculum design and implementation, while being exposed to a wide variety of age groups and organizations.
This program is conveniently delivered part-time in a blended format, with some online classes and some face-to-face evening classes.
Childhood is a time of tremendous growth and learning. There's no reason why you shouldn't keep growing and learning too!
Discover more information for prospective students about apprenticeships
This is an apprenticeship program.
You cannot apply to this program through ontariocolleges.ca.
Applicants need a sponsor/employer.
Your sponsor/employer must register you with:
The Ministry of Training, Colleges and Universities
Apprenticeship/Client Services
72-1200 Commissioners Road East 
London, Ontario, N5Z 4R3 
519-675-7788
MLTSD is responsible for scheduling your in-school training at Fanshawe College.
More information about Apprenticeships at Fanshawe.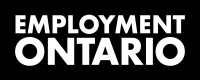 This Employment Ontario program is funded in part by the Government of Canada.
Courses
Child Development Practitioner-2022/2023
Level 1
ECED-1030
Child Development 1
3
Apprentices are introduced to general principles and sequences of human development. Emphasis will be placed on child study methods, especially observation techniques. Apprentices will examine the contribution of different theories to our present understanding of what constitutes normal growth and development in physical, motor, social, emotional, language and cognitive development from birth to five years.
ECED-1086
Creative Expression
3
This is a Creative Expression course.
COMM-1131
Foundations of Early Learning
3
This course provides students the opportunity to explore positive ways of communicating with young children and to plan programs that encourage self-expression and creativity. Students will be introduced to the role of the teacher. In addition, students form small groups to discuss personal reactions and constructive interactions in their field placement.
FLDP-1030
Foundation Early Learning Placement
1.2
Upon successful completion, the Apprentice is able to respond to children's needs and support play and inquiry based early learning in a placement environment.
HLTH-3012
Health, Safety & Nutrition
3
This course will identify components of a safe and healthy environment which meets the requirements of current legislation and regulatory bodies. The nutritional and health needs of young children are identified, and the implementation of appropriate environments and practices are discussed.


Level 2
ECED-3016
School Age Learning Environment
3
This course will describe the developmental characteristics and needs of children, aged six to twelve, and will identify guidelines for implementing developmentally appropriate practices in programs for school-age children. Observation methods and tools to evaluate and revise curriculum to reflect children's developmental needs will be included.
FLDP-3034
School Age Learning Environ Placement
1.2
Upon successful completion, the Apprentice is able to apply principles of emergent practice that meet the interests and needs of school aged children.
ECED-3013
Child Development 2
3
Continue studying contributions of developmental theories, and sequences of normal development in children from birth through adolescence. Emphasis is placed on Middle Childhood and Adolescence. Current research in child development is critically examined.
ECED-1087
Pre-School Learning Environment 1
3
This is a Preschool Learning Environment 1 course.
FLDP-3033
Preschool Learning Environ Placement 1
2
Upon successful completion, the Apprentice is able to design learning experiences to support play inquiry for preschool aged children with developmental domains in a placement environment.
LAWS-3059
Child Protection
2
This is a Child Protection course.
HUMA-3005
Inclusive Practice & Advocacy
3
This is an Inclusive Practice and Advocacy course.


Level 3
EDUC-5007
Philosophies/Education Models
3
This is a Philosophies and Education Models for Early Childhood Education.
ECED-5004
Infant/Toddler Learning Environment
3
This subject helps apprentices apply theories of child development to create a learning environment for infants and toddlers. In addition, time will be spent in discussing and examining issues related to the field placement experience.
FLDP-5010
Infant/Toddler Learning Envior Placement
1.6
Upon successful completion, the Apprentice is able to apply principles of emergent practice that meet the interests and needs of infants and toddlers.
COMM-5011
Interpersonal Communication
3
Interpersonal Communications is an experiential subject that acknowledges human diversity. As apprentices engage in the processes of intrapersonal (self-reflection), and interpersonal (interactive) communication in a safe environment, increased awareness and acceptance of self and others is anticipated.
ECED-3048
Pre-School Learning Environment 2
3
This is a Preschool Learning Environment 2 course.
FLDP-5011
Preschool Learning Environ Placement 2
2
Upon successful completion, the Apprentice is able to design, implement and evaluate learning experiences to support play and inquiry for preschool children within developmental domains in a placement environment.


Level 4
ECED-5010
Child Development 3: Inclusion of Child
3
This is a Child Development 3: Inclusion of Children with Exceptionalities course.
ADMN-5006
Legislation/Social Policy
3
This is a Legislation and Social Policy in Early Learning Administration.
SOCI-5003
Child, Family & Community
3
This course addresses the importance of establishing respectful and meaningful relationships with family members, as a means of supporting family and children's well-being. Communications with families incorporate sensitivity, respect for diversity, desire for collaboration and assurance of confidentiality. Various strategies to support families are considered, including an overview of agencies and community resources which can assist educators and families.
ECED-5011
Professional Practice
3
This is a Professional Practice course.
FLDP-5012
Placement-Adv
2.8
Upon successful completion, the Apprentice is able to act in accordance with ethical and professional standards by integrating theories and standards of practice in the design, implementation and evaluation of learning environments that meet the needs of all children.




More Information - 2022/2023
Program Coordinator:
Sheryl Third
For registration inquiries, please contact:
Anabela Ferreira
Phone: 519-452-4430 x4513
Credential
Ontario College Certificate