SPECIAL NOTICE: In order to maintain physical distancing and comply with public health regulations, Fanshawe may deliver this program through a blend of online and face to face classes this fall, where Ministry-approved. Students will need to have technology necessary to complete online learning and this may include a webcam, internet access and a computer. Please consult your Program Coordinator for applicability to your level of study.
Developmental Services Worker (DSW) Apprentice Program - 2022/2023
With the Developmental Services Worker (DSW) Apprenticeship, you continue to be employed while going to school part-time. You can have a positive and direct impact on the lives of people with developmental disabilities and personal and professional satisfaction. Fanshawe's Developmental Services Worker (DSW) Apprenticeship program will guide you toward your goals while you work.
Beginning January 2020, this program will be offered through Web-Conferencing for distance learners.
Using a biopsychosocial approach to complex needs, you'll become a highly skilled and reflective practitioner supporting people of all ages to live as independently as possible, while promoting inclusive communities. Your courses will be dynamic with a focus on mental and physical health, interpersonal skills, teaching and positive behaviour supports. You'll learn how to collaborate and build relationships with family members, and to work with the diverse network of professionals who support people with developmental disabilities.
For more information, see the DSW Program Apprenticeship toolkit.
This is an apprenticeship program.
You cannot apply to this program through ontariocolleges.ca.
Applicants need a sponsor/employer.
Your sponsor/employer must register you with:
The Ministry of Training, Colleges and Universities
Apprenticeship/Client Services
72-1200 Commissioners Road East 
London, Ontario, N5Z 4R3 
519-675-7788
MLTSD is responsible for scheduling your in-school training at Fanshawe College.
More information about Apprenticeships at Fanshawe.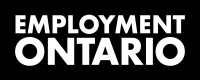 This Employment Ontario program is funded in part by the Government of Canada.
More Information - 2022/2023
2022/2023 academic year: Refer to the More Info tab to view offerings for the 2022/23 academic year. Canadian students can start applying in early October for programs with Sep. 2022, Jan. 2023 and May 2023 start dates through ontariocolleges.ca.
Program Coordinator:
Holly Duff
Delivery
Apprenticeship
Day Time