Golf and Club Management (Co-op) program overview - 2022/2023
Get the skills and experience you need for an exciting career in golf course management and recreational club management at Fanshawe College's London Downtown Campus. If you're passionate about golf, and would like to develop your business and leadership skills, this program will give you the tools and hands-on experience you need to succeed.
This two-year diploma program focuses on business fundamentals with strong experiential learning components. Graduate with the operations experience and business acumen to manage and operate a successful golf or recreational club, while also learning about club sports with a focus on golf. You'll also learn to be successful in the food and beverage industry, for a balance of hospitality employment options. Our graduates have a high employment rate at nearly 100% placement after graduation, in a variety of careers. As well, a variety of scholarships and bursaries specific to this program are available to students every year. 
Develop your passion for golf through visits to various courses, guest speakers and coaches from PGA of Canada, access to our golf simulator and a membership to all City of London golf courses. Students also have the opportunity to network with a wide variety of industry professionals within the resort and golf and club industries.
Combine business fundamentals with hands-on work experiences in golf and club management
Apply your knowledge in a co-op work experience with professionals within golf course management
Gain employable skills in food and beverage service and culinary management on-campus through The Chef's Table restaurant and cafe
Hone your golf, racquet sports and curling games through instruction from PGA of Canada golf pros, access to our golf simulator, and a membership to all City of London golf courses for your own use throughout the year
Expand your learning through field trips to learn new technologies and teaching methodologies at simulator facilities, various resorts and golf clubs, as well as an optional golf trip to Orlando, Florida
Take your learning further after graduation, with program pathways to Business Diploma and Honours Bachelor of Commerce - Management programs
We are very proud to announce entrance scholarships are available for students applying for Fall 2021, who are registered members in good standing in either the Canadian Junior Golf Association Tour or the Junior Tyson Tour.
Network with industry professionals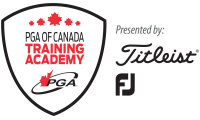 This program is now recognized by the PGA of Canada Training Academy, after an extensive review of the program courses, learning outcomes and delivery methods. Eligible graduates will receive advanced standing for the PGA of Canada education program.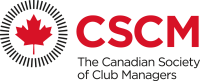 Student memberships to the Canadian Society of Club Managers (CSCM) are included in the program, so students have the opportunity to network with potential employers and learn more about the Certified Club Manager (CCM) designation, a qualification available to active members of the CSCM.
PGA of Canada education program

Core courses:

| PGA Training Academy course | PGA Training Academy credit | Fanshawe equivalent |
| --- | --- | --- |
| Career Literacy Part I | 1 | COOP-1020 |
| Career Literacy Part II | 1 | DEVL-1049 |
| Business Fundamentals and Communications | 3 | COMM-3080 |
| Marketing for Golf Professionals | 3 | MKTG-1099 |

 

Elective courses:

| PGA Training Academy course | PGA Training Academy credit | Fanshawe equivalent |
| --- | --- | --- |
| Finance Introduction | 2 | ACCT-1105 |
| Building and Leading a Small Business | 3 | ENTP-3001 |
| Turf Management | 2 | HORT-5007 |
| Customer Service | 3 | MGMT-1260 |
| An Introduction to Managing Teams | 2 | MGMT-3088 |
| Improving Your Golf Club Operations | 2 | MGMT-5088 |
| Selling Products and Services | 2 | MGMT-5089 |
| Successful Retail: From Buying to Selling | 2 | MRCH-1012 |

 

*Students enrolled in September 2021 and later will have the History and Value of the PGA of Canada course added within their existing Fanshawe courses and will receive credit.

**Students enrolled in September 2021 and later may complete the Level I Rules of Golf and Respect in Sport for Activity Leaders courses and will be required to upload proof of completion in the PGA Training Academy to receive credit.
What our grads are saying about Fanshawe's Golf & Club Management program
Learning the business of golf (CTV News video)
Golf and Club Management program progression

 

Fall intake 

| | | | |
| --- | --- | --- | --- |
|   | Fall | Winter | Summer |
| Year 1 | Level 1 (Sept-Dec) | Level 2 (Jan-Mar) | Work term (6 months) |
| Year 2 | Work term 2 (Oct-Dec) | Level 4 (Jan-Mar) | N/a |
Admission Requirements - 2022/2023
Admission Requirements
OSSD with courses from the College (C), University (U),
University/College (M), or Open (O) stream WITH:
- Any Grade 12 English (C) or (U)
- Mathematics* ONE OF:
       - Any Grade 12 Mathematics (C) or (U)
       - Any Grade 11 Mathematics (C), (U), or (M)
OR
Academic and Career Entrance Certificate (ACE)
OR
Ontario High School Equivalency Certificate (GED) AND:
- Mathematics* ONE OF:
       - Any Grade 12 Mathematics (C) or (U)
       - Any Grade 11 Mathematics (C), (U), or (M)
OR
Mature Applicant with standing in the required courses stated above
   
Note:

*Applicants who lack the required Mathematics may still gain eligibility for admission by completing appropriate prior upgrading.
English Language Requirements
Applicants whose first language is not English will be required to demonstrate proficiency in English by one of the following methods:
A Grade 12 College Stream or University Stream English credit from an Ontario Secondary School, or equivalent, depending on the program's Admission Requirements
Test of English as a Foreign Language (TOEFL) test with a minimum score of 79 for the Internet-based test (iBT), with test results within the last two years
International English Language Testing System (IELTS) Academic test with an overall score of 6.0 with no score less than 5.5 in any of the four bands, with test results within the last two years. SDS Program Requirements. 
Canadian Academic English Language (CAEL) test with an overall score of 60 with no score less than 50 in any of the four bands, with test results within the last two years
Pearson Test of English Academic (PTE) with a minimum score of 53, with test results within the last two years
A Cambridge English Test (FCE/CAE/CPE) with an overall score on the Cambridge English Scale of 169 with no language skill less than 162, with test results within the last two years
An English Language Evaluation (ELE) at Fanshawe College with a minimum score of 70% in all sections of the test, with test results within the last two years
Fanshawe College ESL4/GAP5 students: Minimum grade of 80% in ESL4/GAP5 Level 8, 75% in ESL4/GAP5 Level 9, or 70% in ESL4/GAP5 Level 10
Recommended Academic Preparation
Grade 11 and Grade 12 Hospitality and Tourism (C)
Any Grade 11 or Grade 12 Entrepreneurship (C) or (O)
Grade 12 Business and Technological Communication (O)
Applicant Selection Criteria
Where the number of eligible applicants exceeds the available spaces in the program, the Applicant Selection Criteria will be:

Preference for Permanent Residents of Ontario
Receipt of Application by February 1st (After this date, Fanshawe College will consider applicants on a first-come, first-served basis until the program is full)
Achievement in the Admission Requirements
Post-Admission Requirements
Valid Safe Food Handlers Certificate
Smart Serve Certificate
First Aid/CPR Certificate
AED Training
OTEC Certification
PGA of Canada Community Golf Coach Certification 
CSCM Student Membership 
Courses
Golf and Club Management (Co-op)-2022/2023
Level 1
MATH-1210
Math for Hospitality
2
This course provides students with a review of basic and essential arithmetic and algebraic skills providing mathematical tools and concepts needed for a career in the hospitality industry. Topics include fractions, decimals and percentages, conversions between metric and imperial measurements and algebraic competency applicable to the travel, hospitality and culinary services.
BUSI-1063
Business for Club Managers-Intro
3
The purpose of this course is to explore the various functional areas of business in Canada, and to demonstrate the interrelationship amongst these areas, with attention to the Golf and Club Industries. Students are introduced to many concepts, including but not limited to: major business trends, the role of government in business, economic issues, ethics and social responsibility, forms of business ownership and the importance of entrepreneurship, production and operations, employee-management issues, and financial resources management. Students will be required to research and write a business plan and present their proposal to the class. The modules in the course provide a 'snapshot' of future courses within the program.
RECN-1040
Golf & Recreation in Canada
2
A historical perspective on golf and recreational sports in Canada. It will provide an overview of the facilities, equipment, tournament organization and the social components that surround the game. Particular attention will be placed on the history of recreational sports with a focus on club types, memberships and business operations.
RECN-1028
Playing the Game
4
Learn the game. Play the Game! Students will participate and become familiar with the rules and techniques of playing the following recreational activities: golf, tennis and curling. They will also become familiar with game formats, etiquette, vocabulary, tournaments and events surrounding these activities. At the completion of this course students will have a comprehensive understanding of each sport and how they benefit the business operation of the club industry.
HORT-1042
Turf Management 1
2
For a golf club, turf is your most valuable asset. This course will introduce the student to the basics of turf management, from perspective of a turf manager but with the goal of understanding turf as it pertains to club managers. The student will learn cultural practices and basic plant physiology, various uses for turf as well as the advantages and disadvantages of the various types of grasses. Turf insects, diseases and weeds will be discovered as well as methods of eradication of all types of turf pests. Along with these basics students will also learn about things such as, industry trends and how to asses a turf management budget.
WRIT-1042
Reason & Writing 1-Tourism/Hospitality
3
This course will introduce tourism and hospitality students to essential principles of reading, writing, and reasoning at the postsecondary level. Students will identify, summarize, analyze, and evaluate multiple short readings and write persuasive response essays to develop their vocabulary, comprehension, grammar, and critical thinking.
BEVR-1001
Mixology
1.5
This course is designed to introduce Golf and Club Management students to the study of mixology. They will gain an appreciation for the base spirits and their standard cocktails, wines and brewed beverages typically served at clubs. Students will also develop the skills needed to mix and serve these beverages in a licensed establishment under the guidelines set out by the AGCO (Alcohol & Gaming Commission of Ontario) adhering to the 'Liquor License Act'. Students will also have the opportunity to complete their "Smart Serve" certification.
COOP-1020
Co-operative Education Employment Prep
1
This workshop will provide an overview of the Co-operative Education consultants and students' roles and responsibilities as well as the Co-operative Education Policy. It will provide students with employment preparatory skills specifically related to co-operative education work assignments and will prepare students for their work term.


Level 2
COMP-1553
Golf Software Systems
2
This course will aid in skill development for the use of golf management specific software. Emphasis will be placed on Proshop, Food and Beverage and Loyalty and Marketing Management. Through the course, students will develop the fundamental knowledge and skills required to plan and produce multi-media communication packages, with emphasis placed on practical use of current and emerging technologies. There will be a focus on Microsoft Suite programs specifically Basic Excel and PowerPoint.
MGMT-1257
Leadership & Organizational Skills
3
This course introduces the student to a variety of factors that affect personal leadership styles . It provides opportunities for students to develop an awareness of their professional rights and responsibilities as Managers, and to further develop the skills, attitudes and ethical principles outlined by their professional practice. Students will learn the fundamental principles of Organizational Behaviour and the importance of professional development in achieving business and personal success.
ANTH-1012
Cultural Anthropology
3
Students will learn about fundamental concepts in Cultural Anthropology and how they relate to themselves as well as current trends in Tourism, Hospitality and Culinary Arts. Students will practice applying the theoretical perspective of Cultural Materialism and perform academic research and reporting. This course promotes the understanding of social behaviours and ideas within larger cultural contexts and encourages students to think critically about issues related to diversity, relationship building and ultimately success in their chosen programs of study and as global citizens.
FDMG-1124
Cooking for Club Managers
3
Today's Club Managers cannot afford to assume every day will run smoothly; there will be a time when every manager will need to roll up their sleeves and help wherever they are needed. Over the course of the term students will gain a broader knowledge of the commercial kitchen, of one of the pivotal positions in a successful restaurant. Through a series of demonstrations and practical cooking classes, students will learn about cooking methods, basic kitchen skills and cooking styles/themes with an emphasis on skills development.
FDMG-1125
Food & Beverage Service for Clubs
4
Food and Beverage Operations are an integral part of the Golf and Club Industry. In many cases, food and beverage revenue can be equal to revenue generated from the golf operations. This course will introduce students to the operations of a food establishment. Training in the "Chef's Table" restaurant students will explore the basics of service, floor plans, product knowledge, point of sales systems, and health and safety regulations. Students will also have the unique opportunity to participate in larger events assisting our community partners.
MKTG-1099
Marketing Strategies & Analysis
3
The purpose of this course is to provide club management students with an understanding of the concepts and processes of marketing as it relates to current trends and market strategies within the club environment. The curriculum will reflect heavily on marketing fundamentals, digital marketing and social media potential for clubs as a tool for product/service growth. Students will learn about consumer behaviour, market segmentation, public/media relations, online advertising, search engine optimization and various methods to improve customer satisfaction. Students will also have the opportunity to develop a marketing plan specific to the golf and club sector.
MGMT-1260
Customer Service for Clubs
2
In this course, we will endeavour to develop an awareness and orientation towards how customer centric organizations within the club industry manage guest/member encounters by developing and maintaining a positive service culture. Pro-active service leadership will be emphasized through market research, use of technology and effective communications to problem solve effectively; and promote customer service/guest relations internally and externally to maximize customer and member relationships.
RECN-3020
Golf Swing Analysis
2
Through this course students will analyze the fundamentals of the golf swing and demonstrate teaching methodologies consistent with training techniques used by the PGA of Canada. Using ForeSight "state of the art" swing analysis technology, students will be introduced to proper simulator operation, interpretation of analytical data and revenue opportunities within the club environment such as club fitting and retail sales. This course will aid in preparation for students registering for the PGA of Canada Playing ability test (PAT).


Level 3
ACCT-1105
Accounting for Clubs
3
This accounting course will introduce students to the topics of Financial and Managerial Accounting. Students will be introduced to accounting software and will demonstrate the essentials of data entry as it pertains to business. They will also perform and analyze various financial statements including Balance Sheet, Income Statements and Cash Flow Statements as well as perform ratio analysis. Internal controls, Budgeting, Leasing, Payroll, Taxes, Insurance and Risk Management will also be discussed.
COMM-3080
Comm for Tourism & Hospitality
3
This course, designed for students who plan to work in the field of tourism and hospitality, focuses on professional written and verbal communication skills. Students learn to prepare a variety of work-related documents. In addition, students learn about research methods and documentation formats. The principles of effective writing - organization, grammar, style, clarity, and tone - are reinforced throughout the course. The goal of the course is to prepare students for the communication tasks and considerations they will encounter in the workplace in order to meet the needs of employers and/or the communities they will serve.
MGMT-3088
HR Management & Employee Engagement
3
The emphasis of this course is to explore the intricacies of the Human Resources role within the club industry, in particular labour legislation governing workplaces in the province of Ontario. Through problem based learning and practical case studies, students will learn methods of pro-active supervision and management. We will focus on the importance of employee engagement in this course and how positive, progressive management techniques can ensure success at every level of the organization.
MRCH-1012
Golf Shop Operations & Retail
3
The purpose of the course is to explore the importance and various functions of the Golf Shop Operation. From tee time and tournament bookings to merchandising and retail, students will gain a better understanding and appreciation for the golf shop operation. Students will explore all components of the golf shop operation and the impact on course revenues. Students will also gain practical experience using various golf related technologies, teaching techniques, club fitting and club repair.
HORT-5007
Turf Management & Course Design-Adv
3
For a golf club, turf is your most valuable asset. This course will continue the students understanding and study of the basics of turf management, both from a golf course perspective as well as other turf uses such as commercial, residential, and industrial settings. The student will learn basic soil composition, construction and renovation of turf areas as well as plant nutrition and pesticides. Water and irrigation will be discussed as it pertains to today's society and our ever-changing environment. Students will also benefit from a semester long advanced golf course design project.
PLAN-3012
Event Planning for Clubs 1
3
This course will provide the student with concrete skills in project/event planning as it applies to the Golf and Club Industry. Students will explore all the components of a successful event from conception, budgeting, coordinating, executing and evaluating an event. Students will work in teams and be accountable for individual tasks. This course is a pre-requisite for Event Management 2.
BEVR-1022
Wine & Beer
2
In this course students will learn the fundamentals of wine and beer theory as it relates to beverage services offered in the golf and club industry. The history and production process of beer and wine will be explored with a focus on how to objectively evaluate these products and market them in a club setting. Students will learn proper techniques to pour and taste various beers and wines. Successful students will gain industry certification from the Wine and Spirit Education Trust (WSET), one of the world's leading providers of wine education as well as the Prud'homme Beer (Level 1) certification.


Level 4
LAWS-3060
Law & Risk Management
2
This course is designed to provide students knowledge of the Laws governing the hospitality industry in Ontario. Risk management will be a key focus for the insurance requirements of the hospitality industry (with a primary focus on all aspects of the golf industry). Emphasis will be placed on proper insurance coverage to meet the needs of the hospitality industry. Through case law, students will learn the main exposures to risk and develop a plan needed to operate an effective organization.
MGMT-5088
Golf & Club Facilities Management
4
Facilities management will take the Golf and Club Management student into the daily operation of facilities that make up the industry. Through tours of golf clubs, swimming facilities, ski clubs, racquet clubs, health and fitness clubs, local manufacturers and sports stadiums the students will be provided with practical experience in the management of the facilities and resources located at these properties. Emphasis on maintenance and repair will be applied to equipment and the overall health and function of a recreational facility.
MGMT-5090
Club Governance Policies & Procedures
2
Students will explore the importance of Boards and Committees at Private and Semi-Private Golf Facilities. The formulation and role of a Board of Directors will be discussed and simulated with a focus on the creation and enforcement of policies and procedures. There will also be emphasis placed on governmental influences and its effect on golf operations.
TOUR-3004
Golf Tourism
1
This course will allow students to explore the subject of Golf tourism and the opportunity to enhance member experience . Topics will include trip creation, targeted promotions and group facilitation. Students will plan and be part of a practical trip to a southern region of the United States. From exploring potential destinations to the planning of an Itinerary and the steps involved prior to the date of departure, students will experience the necessary skills in executing a successful group trip.
ECON-3008
Global Economics
3
A study of the principles of micro and macro-economics, as related to the distribution of goods and services in the tourism/hospitality industry. Major topics include the theory of supply and demand, output and price determination, market structures, government intervention, labour markets, global trends and economic performance. The course also focuses on fundamentals of personal finance, including budgeting, banking trends, credit options, asset management, investment strategies and retirement planning.
MGMT-5089
Guest Membership Sales Management
2
This course will explore the different revenue and sales potentials within the club setting. It will profile the various types of memberships that are created to suit a clubs needs, and how to execute sales and marketing strategies to create an economically viable club. There will also be focus on the importance of service standard and guest/member relations.
PLAN-3013
Event Planning for Clubs 2
3
In the final semester of this program students will be provided an opportunity to synthesize their learning with the culmination and collective planning in a recreational event (golf gala), utilizing event management skills, marketing techniques; including but not limited to branding, budgeting (both forecasted & actual), fundraising and using sound business evaluation practices to make effective decisions. In addition, the evaluation will also focus on the students understanding of exceeding customer expectation through hospitality functions and processes, the ability to manage human resources and work collaboratively as a team.






Careers - 2022/2023
Career Opportunities
Upon graduation, students can anticipate careers in a multitude of positions:
Director of Golf
Pro Shop Assistant/Manager
Recreational Club Assistant Manager
Membership and Communications Manager 
Facilities Assistant/Manager
Food and Beverage Assistant/Manager
Assistant Events Planner
Assistant Tournament Coordinator  
Retail Assistant/Manager  
Recreational Sales and Marketing
Retail Merchandising
Public Relations & Corporate Communications
Turf Labourer/Assistant Greenskeeper
Community Golf Coach
Golf Software Technician 
More Information - 2022/2023
A Co-operative Education Program
A Two-Year Ontario College Diploma Program

Program Code: GRM2
Campus Code: LCD (LCD - London Downtown)
September Admission
15 week terms
Academic Calendars available at
www.fanshawec.ca/academicdates
Contact
School of Tourism, Hospitality and Culinary Arts: 519-452-4289
Program Description
This tailor-made co-operative education program allows applicants the opportunity to explore the numerous career opportunities available in the ever growing golf and club industry. Inspired by the Canadian Society of Club Managers (CSCM), this program fosters the core educational competencies required to excel in a career in club management.  Students will develop expertise in Business and Financial Management, Golf Club and Turf Services and Food and Beverage operations with a Hospitality focus. Theoretical studies will be supported by practical exposure in all areas of Golf and Club Facilities. Students will gain an appreciation for pro-active customer service and the relation to business development. Spending your days at the Golf Course.... What could be better?
Other Information
Students entering the program in September will complete two academic terms followed by their work term from April to October. The second year of the program commences in October with two academic terms which end in March.
Co-operative Education
In order to be eligible for co-op, students must maintain a 2.0 GPA and be academically complete at the commencement of their co-op work term.

This is a two-year Co-operative Education program.  Students who fulfill both the academic and co-op requirements of the program will be eligible to graduate with a Co-op Endorsed Diploma.  More information about co-operative education can be found at www.fanshawec.ca/co-op.


Learning Outcomes
Vocational Program Learning Outcomes:
(Vocational program learning outcomes must be consistent with the requirements of the Credentials Framework for the proposed credential.)
The graduate has reliably demonstrated the ability to:
Identify the inherent risks associated with operating a healthy and safe golf and recreational club environment;
Apply contemporary business administration skills to the management of golf and recreational club facilities;
Contribute to the effective coordination of a golf and recreational club operations;
Apply the principles of marketing, sales and merchandising as it relates to various business operations within club facilities;
Contribute to the implementation of on-going strategies for optimal customer service and relations;
Apply the fundamental principles and techniques necessary for maintenance and sustainability of golf and recreational club facilities;
Research and plan strategically for the effective operation of golf and recreational club facilities;
Contribute to strategies for effectively managing the performance and development of staff and volunteers;
Develop entrepreneurial strategies for the operation and management of golf and club facilities;
Provide effective Food and Beverage service delivery & management, including customer service and coordination of special events;
Adapt to various and changing technologies, systems and applications for the golf & club management industry;
Support the maintenance/care regime needed in order to sustain the turf and garden areas of the golf and/or recreational club facility.
Program Pathways
Graduates of this program who wish to pursue further education have numerous pathway opportunities to degrees and other diplomas both here at Fanshawe College and around the globe. Students are encouraged to search the various links on the Tourism, Hospitality and Culinary Arts website and discuss the program specific opportunities with the Tourism, Hospitality and Culinary Arts Student Success Advisor.
Graduates of this program can apply for admission to the One-Year Guest Relations Management - Concierge Specialist program or Special Events Planning program offered by Fanshawe College.
Graduates of this program, who meet the admission requirements, may apply for Graduate Studies in the Lawrence Kinlin School of Business (to be discussed with the Program Coordinator). This one-year option meets the educational requirements of the PGA of Canada  
Graduates of this program, who meet the admission requirements, may apply for program transfer to Level 3 of the Food and Beverage Management Ontario College Diploma program or Level 3 of the Hospitality - Hotel and Resort Services Management Ontario College Diploma program offered by Fanshawe College, School of Tourism, Hospitality and Culinary Arts. "Application for Program Transfer" forms are available from the Office of the Registrar, Downtown Campus, Building B (LDB) Room 202 or London Campus (at Oxford Street) Room E1012.
Specific pathways meet the educational requirements for the PGA of Canada (Discuss with Coordinator)
This program prepares students for their "CCM" Certified Club Manager Designation
For information about Program Pathways visit www.fanshawec.ca/programpathways
2022/2023 academic year: Refer to the More Info tab to view offerings for the 2022/23 academic year. Canadian students can start applying in early October for programs with Sep. 2022, Jan. 2023 and May 2023 start dates through ontariocolleges.ca.
Canadian Students
Start Dates
Locations
Availability
International Students
Start Dates
Locations
Availability
Program Coordinator:
Rob Foster
Delivery
Co-op
Day Time
Full-Time