SPECIAL NOTICE: In order to maintain physical distancing and comply with public health regulations, Fanshawe may deliver this program through a blend of online and face to face classes this fall, where Ministry-approved. Students will need to have technology necessary to complete online learning and this may include a webcam, internet access and a computer. Please consult your Program Coordinator for applicability to your level of study.
Gain the skills of Truck and Coach Technician through a day release schedule - 2022/2023
The Truck and Coach Technician (Day Release) [Apprenticeship] program requires students to be detail oriented and able to quickly think on their feet. This program follows a day release delivery method in which an apprentice attends school one day a week. 
Students will learn to troubleshoot and repair engines, power trains, ignition and electrical systems, brakes, steering, suspension and more. Additionally, students will be educated  on job safety and environmental regulations affecting the transportation industry
The apprenticeship component adds workplace-based training under the direction of experienced workers. This gives students an opportunity to put the knowledge they learned in the classroom into the workplace. 
Graduates will find employment on fleet maintenance for construction companies, public transit systems or small repair operations. 
Career Information

Graduates of Fanshawe's Truck and Coach Technician program can pursue careers in a wide variety of industries, including construction companies, public transit systems, repair and maintenance shops, bus/Coach lines, trucking companies, educational institutions, manufacturers, motor vehicle and parts dealerships as:

truck and coach technicians

mechanical repairers

automotive mechanical installers and servicers

maintenance shop manager

industry representative

professor or teacher 

Did you know Fanshawe consistently ranks high in graduate employment rates among large colleges in Ontario? 

Here are some examples of career opportunities for graduates of Fanshawe's Truck and Coach Technician (Day Release) [Apprenticeship] program:

Truck and Coach Technician
Service and repair a fleet of vehicles.

Maintenance Shop Manager
Hire and oversee training and supervision of staff in the maintenance and repair of the company's machinery.

Automotive Mechanical Installer and Servicer
Change engine oil and lubricate running gears or moving parts on cars, trucks and heavy equipment.
Discover more information for prospective students about apprenticeships
Learning Outcomes ​​​​​​
This is an apprenticeship program.
You cannot apply to this program through ontariocolleges.ca.
Applicants need a sponsor/employer.
Your sponsor/employer must register you with:
The Ministry of Training, Colleges and Universities
Apprenticeship/Client Services
72-1200 Commissioners Road East 
London, Ontario, N5Z 4R3 
519-675-7788
MLTSD is responsible for scheduling your in-school training at Fanshawe College.
More information about Apprenticeships at Fanshawe.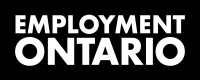 This Employment Ontario program is funded in part by the Government of Canada.
Courses
Truck and Coach Technician-2022/2023
Level 1-Basic (CVC1)
MPAP-1022
Trade Practices
2.5
To be supplied
MPAP-1023
Fluid Power Systems
1.5
To be supplied
MPAP-1024
Engine Systems
2.5
To be supplied
MPAP-1025
Electrical Systems
2.5
To be supplied
MPAP-1026
Fuel Systems
1.5
This course will enable the students to gain an understanding of the purpose, construction and operating principles of diesel fuel system circuits and components.
MPAP-1027
Drive Train Systems
2.5
To be supplied
MPAP-1028
Wheel End Assemblies & Brake Systems
1.5
To be supplied


Level 2-Intermediate
TBMC-3014
Trade Practices & Auxillary Systems
1.5
To be supplied
TBMC-3015
Engine Systems
2.5
To be supplied
TBMC-3016
Electrical Systems
2.5
To be supplied
TBMC-3017
Fuel Systems
1.5
To be supplied
TBMC-3019
Drive Train
2.5
To be supplied
TBMC-3020
Steering, Suspension & Brake Systems
2.5
To be supplied
TBMC-3018
Vehicle Mgmt Electronics & Emission Sys
1.5
To be supplied


Level 3 - Advanced
TBMC-5004
Trade Practices & Auxillary Systems
1.5
To be supplied
TBMC-5005
Engine Systems
2.5
To be supplied
TBMC-5006
Electrical Systems
1.5
To be supplied
TBMC-5007
Fuel Systems
1.5
To be supplied
TBMC-5009
Drive Train
2.5
To be supplied
TBMC-5010
Steering, Suspension & Brake Systems
3
To be supplied
TBMC-5008
Vehicle Electronics
1.5
To be supplied




Program Coordinator:
Mark Russell
Credential
Ontario College Certificate