SPECIAL NOTICE: In order to maintain physical distancing and comply with public health regulations, Fanshawe may deliver this program through a blend of online and face to face classes this fall, where Ministry-approved. Students will need to have technology necessary to complete online learning and this may include a webcam, internet access and a computer. Please consult your Program Coordinator for applicability to your level of study.
Overview - 2022/2023
The modern manufacturing process is hard working and sophisticated. And the modern machinist needs an up-to-date toolkit to be respected and qualified.
A general machinist builds, installs, operates, maintains and repairs machines and machine tools. Some parts of the manufacturing industry have changed, but you know it takes dedication, hard work and attention to detail. You want to combine training with earning power, so you've chosen the apprenticeship component, where you'll mix workplace-based training under the direction of experienced workers. You'll combine that with short stints in the classroom or in an online training environment.
You'll learn to operate precision metal-cutting instruments and grinding machines including lathes, drills and grinders and milling machines. You'll also learn to use sophisticated computerized numeric control (CNC) systems, which require enhanced math and reading skills. But don't worry, Fanshawe's expert instructors and your workplace mentors will guide you every step of the way.
If you like to work with your hands, and like to see what you've created at the end of a long day, this program is for you. You'll graduate a skilled craftsperson who can modify and repair custom, prototype or special tools, dies, jigs and fixtures, with pride and confidence in your work and your toolkit.
This is an apprenticeship program.
You cannot apply to this program through ontariocolleges.ca.
Applicants need a sponsor/employer.
Your sponsor/employer must register you with:
The Ministry of Training, Colleges and Universities
Apprenticeship/Client Services
72-1200 Commissioners Road East 
London, Ontario, N5Z 4R3 
519-675-7788
MLTSD is responsible for scheduling your in-school training at Fanshawe College.
More information about Apprenticeships at Fanshawe.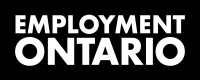 This Employment Ontario program is funded in part by the Government of Canada.
Courses
Tool and Die Maker-2022/2023
Level 1
SFTY-1052
Applied Trade Safety Practices
1
This course is designed to cover the rules and regulations an apprentice must be aware of when working in an industrial machine shop in Ontario. Portions of the legislation in the Occupational Health and Safety Act and Workplace Hazardous Material Information System (WHMIS) will be reviewed.
MACH-1159
Metallurgy
1
This course is designed to enable the apprentice to describe metal characteristics and properties, metal manufacturing processes, and systems of classification and identification
MACH-1156
Benchworking Techniques
1
This course is designed to enable the apprentice to apply benchworking techniques and to operate tools and equipment to fit and assemble components
MACH-1158
Metal Cutting Saw Technology
1
This course is designed to enable the apprentice to operate metal cutting saws to cut and shape workpieces.
MACH-1157
Drilling Technology
1
This course is designed to enable the apprentice to operate drill presses/machines to drill, counterbore, countersink, spotface, deburr, ream and tap work pieces
MACH-1161
Turning Technology
2
This course is designed to enable the apprentice to operate a lathe to parallel turn and face; centre drill, parallel turn to a shoulder; turn external tapers or angles; cut chamfers and external crew threads and drill and ream.
MACH-1162
Vertical Milling Technology
2
This course is designed to enable the apprentice to operate vertical milling machines to mill surfaces, shapes, and forms, counter bore/spot face holes; and drill holes
MACH-1163
Surface Grinding Technology
1
This course is designed to enable the apprentice to operate surface grinding machines to surface grind horizontal, vertical, and angular flat and parallel surfaces.
MACH-1160
Metrology-Measuring & Checking
2
This course is designed to enable the apprentice to operate, and interpret readings of direct/indirect linear measuring instruments
MATH-1190
Applied Trade Calculations
3
This course is designed to enable the apprentice to apply mathematical principles to trade-specific applications
DRAF-1061
Engineering Drawings
3
This course is designed to enable the apprentice to interpret engineered documentation and to perform sketching procedures


Level 2
MACH-3067
Jig & Fixture Building
4
This course is designed to enable the apprentice to build, machine, fit and assemble jig and fixture components.
MACH-3064
Metallurgy of Jig & Fixture Components
1
This course is designed to enable the apprentice to describe the heat-treating and testing of ferrous and non-ferrous metals.
MACH-3066
Ram/Sink EDM Technology
1
This course is designed to enable the apprentice to describe ram/sink EDM procedures for producing jig and fixture components
MACH-3068
Metrology-Measuring & Checking
1
This course is designed to enable the apprentice to operate, and interpret readings of direct/indirect linear measuring instruments.
MACH-3062
Turning Technology
1
This course is designed to enable the apprentice to set up and operate a lathe to produce jig and fixture components
MACH-3071
Milling Technology
1
This course is designed to enable the apprentice to set up and operate milling machines to mill and bore jig and fixture components.
MACH-3063
Tooling Technology-Jigs & Fixtures
1
This course is designed to enable the apprentice to identify types and classifications of jigs and fixtures and the operational principles and design characteristics of fixture tooling
MACH-3069
Assembly Technology for Jigs & Fixtures
1
This course is designed to enable the apprentice to fit, position, align and assemble tooling components for jigs and fixtures
MACH-3065
Grinding Technology
0.5
This course is designed to enable the apprentice to grind jig and fixture components
MACH-3070
Machining Centre CNC Technology
2
This course is designed to enable the apprentice to enter and verify a CNC program for drilling, linear and circular interpolation by interpreting CNC documentation
MATH-3077
Applied Trade Calculations/Charts/Tables
2
This course is designed to enable the apprentice to apply mathematical principles to trade-specific applications.
DRAF-3031
Engineering Drawings/CAD Data/Layout
2
This course is designed to enable the apprentice to interpret engineering documentation to sketch revolved, removed, partial and broken out sectional views; identify GDT terminology; and plan for machining jig and fixture components.


Level 3
MACH-5040
Tooling Or Die Building Technology
6
This course is designed to enable the apprentice to perform tooling or die building by producing, laying out, assembling and installing tooling or die components and producing and verifying parts.
MACH-5035
Metallurgy of Tooling Or Die Components
1
This course is designed to enable the apprentice to describe heat treating processes and the properties and characteristics of non-metallic materials and to perform hand held heat-treating of tooling or die components
MACH-5036
Metrology-Measuring & Checking
1
This course is designed to enable the apprentice to describe the fundamentals of measuring, checking, gauging equipment and to operate and interpret the readings of an optical comparator and a CMM machine
MACH-5039
Mechanical Assembly Technology
2
This course is designed to enable the apprentice to set up equipment and accessories for fitting, positioning and aligning components and assemblies to perform tooling or die making.
MACH-5038
Stamping Technology
2
This course is designed to enable the apprentice to describe die stamping operations and tooling, materials, punch presses and accessories and feeding and handling equipment
MACH-5037
NC/CNC Technology for Machining Centre
2
This course is designed to enable the apprentice to enter and verify a CNC program to perform linear and circular machining operations on a machining centre
MATH-5022
Trade Calculations/Charts & Tables
2
This course is designed to enable the apprentice to apply mathematical principles to trade-specific applications
DRAF-5018
Complex Engineering Drawings
2
This course is designed to enable the apprentice to interpret engineering drawings to develop a plan for the building and assembling of tooling or dies




Program Coordinator:
Jeff Walker
Credential
Ontario College Certificate