Welcome to Ignite Career Conference 2021 - Your Next Normal
November 3, 5 and 6, 2021.
We are so happy that you are joining us and we hope that you are ready to be motivated and inspired about your career potential. We know that these times have been hard to navigate and it has changed the way we live and work. Get ready to engage in conversations and workshops focused on where we go from here. Hear from keynote speakers, employers and each other as we discuss how creativity, connections, and adaptability will help us move forward and embrace the future.
Keynote speakers
Randell Adjei: Transforming Pain into Power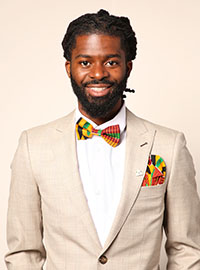 Randell Adjei is an entrepreneur, speaker and spoken word practitioner who uses his gifts to empower the message of alchemy. He was recently appointed Ontario's first Poet Laurate.
Randell is the founder of one of Toronto's largest youth-led initiatives; Reaching Intelligent Souls Everywhere (R.I.S.E. Edutainment). In 2018, R.I.S.E. received the Toronto Arts Foundation's, Mayor's Youth Arts Award.
Randell is the author of "I am Not my struggles," a powerful anthology released in 2018. Randell was also named CBC's Metro Morning's Torontonian of the Year in 2015 and NOW Magazine's Local Hero in May 2017. In 2020, Randell opened up for Barack Obama at the Economic Club of Canada.
Susan Aglukark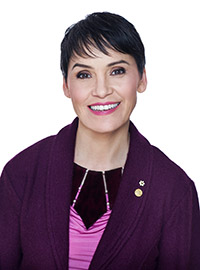 Susan Aglukark is Canada's first Inuk artist to win a Juno (3), a Governor General's Performing Arts Award for lifetime artistic achievement and she is an officer of the Order of Canada. Susan holds several honorary doctorate degrees and has held command performances.
During a career that has spanned more than 25 years, Susan's journey as a singer-songwriter has led her to reflect on who she is, where she comes from and the importance of discovery – discovery of history, culture and self. This time of reflection, writing and songwriting has Susan coming back to one area of profound knowing: the Inuit are an extraordinary people deeply grounded in a culture forged by their Ancestors, their journey is what shaped them.
Exclusive interview
Ginella Massa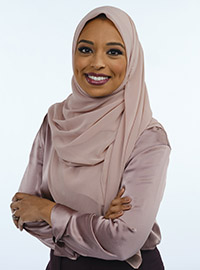 Ginella Massa is a Canadian Screen Award-winner, best known as Canada's first hijab-wearing television news reporter, local anchor, and national host. She is currently the host of Canada Tonight with Ginella Massa (airing weeknights at 8 p.m.) on CBC News Network.
Massa made history in 2015, believed to be the first television news reporter in North America to wear a hijab on-air when she was hired as a Video Journalist for CTV News in Kitchener. She made international headlines again after anchoring the evening newscast at CityNews Toronto in 2016.
With over a decade of experience in news, behind-the-scenes and on-air, Ginella has worked for both local and national news outlets in television and radio. Her on-air credits include CTV News, CityNews, Newstalk 1010 and Rogers TV. Her writing has been published by The Globe and Mail, The National Post, Chatelaine, and Refinery29 Canada.
Raised in Toronto, Massa graduated with an Honours BA in Communication Studies from York University and has a diploma in Broadcast Journalism from Seneca College.
For more information on this year's speakers, visit the Pheedloop Speaker page. 
Workshops
| | |
| --- | --- |
| Creative Confidence | Presented by Hayley Kellett and Braeden Etienne |
| Adaptability, The Studen's Advantage | Presented by Nancy Watt |
| Adobe Career Branding | Presented by Kirsten Nagel and Jim Babbage |
| Creating your Career Toolbox in Changing Times | Presented by Laurie Edwards |
For a more detailed description of workshops and presenters, visit the Pheedloop Sessions page. 
Employer panel
Join us for the employer panel where we will interview 5 employers from the London area, representing industries including finance, home services, engineering, law and agriculture. They will answer your most commonly asked questions, provide job search and resume tips, and share how their businesses have changed in the last 18 months. The panel will feature:
For more information on our employer panelists, visit the Pheedloop Employer Panel page. 
Students with questions about the event can email jobsite@fanshawec.ca. 
To view photos from past conferences, visit our gallery.
Presented by: