Ignite Career Conference 2020 - A Virtual Event
This years' Ignite Career Conference was a virtual event that took place over three days, Tuesday, November 3, Wednesday, November 4, and Thursday, November 5, 2020. The event featured two keynote speakers, an employer panel and a series of workshops. Students learned how to identify their own skills, passions, and values, as well as how to translate those into pathways to success in their future careers.
Thanks to all those who participated, we hope you enjoyed the event! Details for next year's event will be released in the coming months. 
Keynote Speakers
Terry Kelly - Using Your MindSight To Fuel, Ignite and Sustain the Power of Your Dreams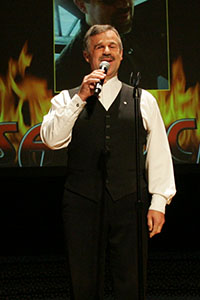 Is your MindSight connected to your limiting beliefs, fears, insecurities, confidence, or your personal and professional growth? Are you blind in your mind?
My intention is to give you an inspiring, entertaining, thought-provoking and uplifting presentation; to prepare you for the coming year, to selflessly open your heart and release an out flowing of compassion, love and gratitude; to follow that with a commitment to cultivate a caring and healthy community for yourself and for others, and then unleash your creative brilliance and innovation within your circle and beyond; to be a ripple of a wave of promise for the future.    
We will look at and discuss how to address and overcome all of these things in order to thrive, spiritually, mentally, emotionally, socially, physically, and even financially. We will discuss the difference between believing and knowing, and how to live your life with certainty.
Terry's Bio

Terry Kelly's enthusiasm for life and sheer determination have gained him international recognition as an accomplished athlete; an award-winning singer, songwriter and entertainer; a professional speaker; and a lover of life.

As a musician, this Newfoundland native has released seven full-length recordings, resulting in seven East Coast Music Awards and nominations for four Canadian Country Music Awards and a JUNO. Terry has shared the stage with Symphony Orchestras and has performed his original music in Europe, Australia, New Zealand and for the troops in Afghanistan.  He is most recognized for his inspirational song, "A Pittance of Time".

Terry is a recipient of the King Clancy Award and Hal Rogers Fellow Award, as well as Honorary Doctorates in Civil Laws and in Fine Arts from the University of Kings College and Saint Mary's University, respectively. He has received the Canadian Country Music Association's Humanitarian Award; is proud to serve as Honorary Colonel of 14 Wing Greenwood; and has been appointed to the Order of Canada.

In the athletic field, Terry has distinguished himself as the third blind person in the world to run a sub five minute mile.
Paula Morand - Striving for Awesome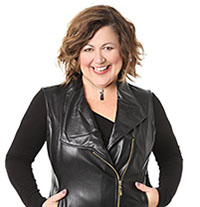 Got fear? Dump it! Have doubts? Kick them the curb! Negative outlook? Send it packing! Feel unworthy? Accept your crown! Got shame? Break up with it! Your future depends on your ability to own your awesome!
What separates those who achieve awesome heights in their life and career from those who don't? What do the most celebrated high achievers do to guarantee success? Join award winning entrepreneur and leadership expert, Paula Morand as she brings her energy and humour in a real talk about future casting and how to have bold vision.  Paula will reveals her 6 core strategies to ignite your potential and strive for heights that you never thought possible.
Paula's Bio

Paula Morand is the CEO of global consulting firm Paula Morand Enterprises and cofounder of Silver Street Studios, a brand agency and production studio located in Southwestern Ontario. Paula is an 11x multi-award-winning entrepreneur who is driven to helping others build their personal brand, grow their revenue and elevate their career and their businesses. She has authored numerous books but her best selling books Bold Courage and follow-on book Bold Vision ignites hope and action with people who desire to make a meaningful impact in the world and squeeze the most of our their talents and their life. Featured in numerous media outlets including Lifetime Television, Success Magazine, Profit Magazine and the Financial Post, Paula is recognized as a global change maker having worked in 38 countries and for her commitment to Canada's economic development.
Workshops
Compassion and Your Career: Understanding the Person Behind the Screen
In this workshop, we discussed how being compassionate impacts your future career. This included ways to demonstrate your compassion while connecting virtually with others and showing compassion towards yourself during challenging times. Featuring guest speakers: Allyson Burgess and Eduardo Villacorta, InSPIRE Peer Mentors.
Collaborative Creativity: Being Creative as a Team Member
This workshop taught students how to solve problems, become engaged and connect with others. A brainstorming activity encouraged participants to engage with and learn from one another. This workshop provided an understanding of how to collaborate online successfully and left students feeling engaged and hopeful. Featuring guest speakers: Camryn Jenkins and Kasey Mcdonald.
Ignite your Community Connections: How to turn Connections into Career Opportunities
This workshop provided the tools to build community connections, included real-world examples of people that have done this successfully, and explained how to turn your community connections into actual career opportunities.
Employer panel
Our panel of employers discussed a variety of career-related topics with specific reference to the benefits of skills, volunteering and work ethics. This year's panel included representatives from, BlueStone Properties Inc., CNIB, Trudell Medical Limited, and Filthy Rebena Vintage! 
Students with questions about the event can email jobsite@fanshawec.ca. 
To view photos from past conferences, visit our gallery.